Just when I thought I had heard the best stories that Dr. Michael Attas had to offer, he surprised me.
We had just wrapped months of revising and expanding a collection of his stories, and it was time to write "About the Author." My task was to sum up Dr. Attas – a renowned cardiologist, retired Episcopalian priest, and founder of the Medical Humanities Program at Baylor – into one succinct biography.
But something was missing. I gave him a call.
"You know, it just occurred to me. I don't know how you got started. What made you get into medicine in the first place?" I asked. It's a question posed in his book.
"Ah," he chuckled lightly. "Well, that's an interesting story. . . ."
A few minutes later, I hung up the phone, shaking my head incredulously. How could that have happened to him? And how is it that I'm just now hearing about it?
I looked again at the "About the Author" page and smiled, rolling up my sleeves. I suppose it's only natural that the life of a storyteller should be told through a story.
Because that's what Dr. Attas is. He is a storyteller—a masterful one at that. And he is unveiling the best of his stories in his new release, Medicine at a Crossroads.
Medicine at a Crossroads is a 200-page collection of stories and conversations to forge a vision for health care. It is for physicians, patients, and anyone in the American healthcare system. In other words, it's for all of us.
In it, Dr. Attas addresses the most pressing questions in medicine today through the lens of the medical humanities. Individually, each story of illness, medicine, and healing provides a tiny, fragmented glimpse into the heart of a problem. Collectively, the stories forge together to help us find our way to compassionate, humane health care—and, ultimately, healing for all.
We asked Dr. Attas a few more questions to learn how his stories came together.
You mention in the Introduction that the collection took shape in the classrooms of Baylor University, where you founded the Medical Humanities Program. What was it like to establish the first program of its kind in the country?
The biggest challenge in the early years was getting other well-established and successful departments to think outside of their own boxes about premedical education. They had to "buy into" the notion that physicians might benefit from an exposure to the humanities.
At that time in Baylor's history, funding for a particular department was directly proportional to the number of majors. So in a very real way, when a student decided to major in Medical Humanities instead of Biology, it resulted in less administrative funding for Biology. That system, thankfully, has now been changed, and is seen as less "threating" for the classic sciences. Academic "turf wars" are very real, as anyone in higher education can tell you.
We're grateful for your persistence because the Medical Humanities Program has redefined how students prepare for a career in health care. Of all of the classes offered, what was your favorite class to teach?
I called it Philosophy of Medicine: the Nature of the Patient/Physician Relationship. We explored various models, history, literature, and current political/economic debates. It was so very timely. Students still contact me with ideas and questions in real life that they are struggling with.
One of your former students, Dr. Allison Sellner, confesses in the book to feeling uncertain about what others would think of her untraditional path. "As an early medical student," she writes, "I felt that my Medical Humanities major needed an explanation, sometimes even an apology. 'Oh, but I minored in Biology and Chemistry,' I would say." She adds, "I realize now that this perceived 'weakness' is, in fact, a tremendous asset." Do you think this stigma still exists? 
There is a nationwide shift in realizing that medical students who are exposed to the humanities actually perform better. Despite this, there is still powerful cultural bias that they might somehow not be able to learn the sciences at the level they need to. Luckily, students like Allison are breaking down those stereotypes.
We're excited that you've collected your best stories into a book for everyone. Do you have a favorite story?
Yes, it's in a chapter in the Physician section called, "A Moral Claim." It's a story about a rancher who had been my patient for nearly twenty years. I had come to know him and his family quite well. After repeated hospitalizations for congestive heart failure, he was running out of options. All he wanted to do was go home with his family to look at his cows in fields of bluebonnets. His land, his cattle, and his family had defined his life, and he wanted to die in their presence.
It still tugs at my heart strings. At some level, it captures the notion of the type of physician I always wanted to become. It took me a while to "get there" I suppose, but hopefully that type of lesson is one that young students will take seriously.
It's certainly not the only story that stirs emotion. You're very candid in all of your stories. Have you ever been concerned about sharing any of your opinions or experiences?
I suppose any author wants to be affirmed, yet I've never worried too much about any pushback from the sharing of stories. I have had one or two negative emails about the ambiguity of medical ethics and the stories I tell to make a point. I suppose there are some people who like things in nice, tidy little boxes of black and white. Unfortunately, real world medicine isn't like that.
You emphasize the importance of mentors in the real world. Who have you looked to for guidance over the years?
I had many mentors in my training years. After I went into private and academic medicine, I didn't often run into many of them, but what they taught me bubbled to the surface at odd times. They became my lodestar when I would struggle.
In particular, a seminary professor named Will Spong – now deceased – was someone I could call on. He always provided a fresh perspective on my struggle to integrate medicine into the other components of my life. He was grounded in reality, not a pie-in-the-sky kind of religion or medicine.
You were already grounded in your work as a cardiologist, but you managed to earn a Master of Divinity alongside your career. What prompted this? And how did it impact your outlook and work?
It's a long story, but briefly: I was always intrigued by religion and the notion of service. Early pastors who were ahead of their time in the 50s and 60s convinced me that a life of faith and a life of the mind were not mutually exclusive. I also became existentially convinced that both were calling me to a life of service. So, eventually, I knew that to study religion wasn't a "shift" as much as a natural progression.
So, you've recently retired from a 40-year career. You discuss in one of your chapters the relationship between retirement and vocation. This chapter must resonate with you deeply now. How have you adjusted?
I miss my patients. Daily. At night. In my dreams.
I have not missed the chaos, the fatigue, the night call, the computers, and the stresses. 
I have loved the freedom to wander down rabbit trails intellectually, to travel, and to continue to learn and explore this fantastically beautiful world.
It's one thing to have the freedom to tell stories. It's another to write them. Tell about the process of writing the book.
The collection is an evolution of articles that I had previously written for The Waco-Herald Tribune. Revisiting them, organizing them, and focusing them was an emotional time for me. It brought back memories that were raw and often hard, yet it also brought back much of the joy that medicine provided me for 40 years.  
One thing that truly surprised me is how important it was to have an editor who "gets me," both as a writer and as a human. I couldn't have done this without her.
Ultimately, I have come to think of the book as my gift to my patients, my students, and to others who might read it. Whether it will "change" anything is out of my control.
Of course, your book involves more than the writing. Tell us about the "stained glass" cover design.
In the Introduction, I talk about my fascination with stained glass—the way fragments are hammered together into panes to forge larger scenes. It's the same way I see medicine. Medicine at the Crossroads is about piecing together the stories of brokenness, grace, loss, and healing into a larger narrative truth. Three panes represent the three perspectives in the book: the physician, the patient, and the healthcare system.
If you could inspire your readers to do something, what do you hope it will be? 
I hope readers will simply ask themselves one basic question: "How will any healthcare system allow stories like this to flourish?"
Because any proposed model must, in my mind, allow for the gifting of stories and the listening of stories. Without this, all of the science in the world will fall on rocky ground.
As readers ask themselves this question and grapple with solutions, they may want to talk with you. How can they do that?
Now that I am retired, I would hope that I'll always be available to walk with others through their own journeys.
I would prefer not to get into the "telemed" form of medicine that is taking off. I would rather help systems, patients, and physicians fine tune their own lives around creative changes and healthy responses. I also don't think I have the heart or emotional energy to delve too deeply into the political side of things. I find the dialogue and heated rhetoric too simplistic and toxic. Surely we can do better than this.  
I will always be available for email advice. Except when I am on the river fishing. That is a cardinal rule. 
It's clear that you're enjoying your retirement on the river! Before we leave your readers with the book, is there anything else you'd like to mention?
Yes. I told students that in order to survive and grow in this field, you need two things.
One is the willingness and be hurt and wounded and still love and give back. 
The second is community: spouses, friends, and colleagues. No one can do this alone. But if we surround ourselves with others who will honor our journey, then we can do this for the long haul.
Thank you, Dr. Attas. For more information:
Check out the book announcement
Michael Attas, MDiv, MD, is a renowned cardiologist, retired Episcopal priest, and founder of the Medical Humanities Program at Baylor University, the first program of its kind in the United States. His revised and expanded essays on contemporary healthcare issues in Medicine at a Crossroads first appeared in The Waco Tribune-Herald. His first book, Fly-Fishing—The Sacred Art (SkyLight Paths Publishing, 2012), was co-authored with Rabbi Eric Eisenkramer to share lessons from fly-fishing on reflection, solitude, community, and the search for the Divine.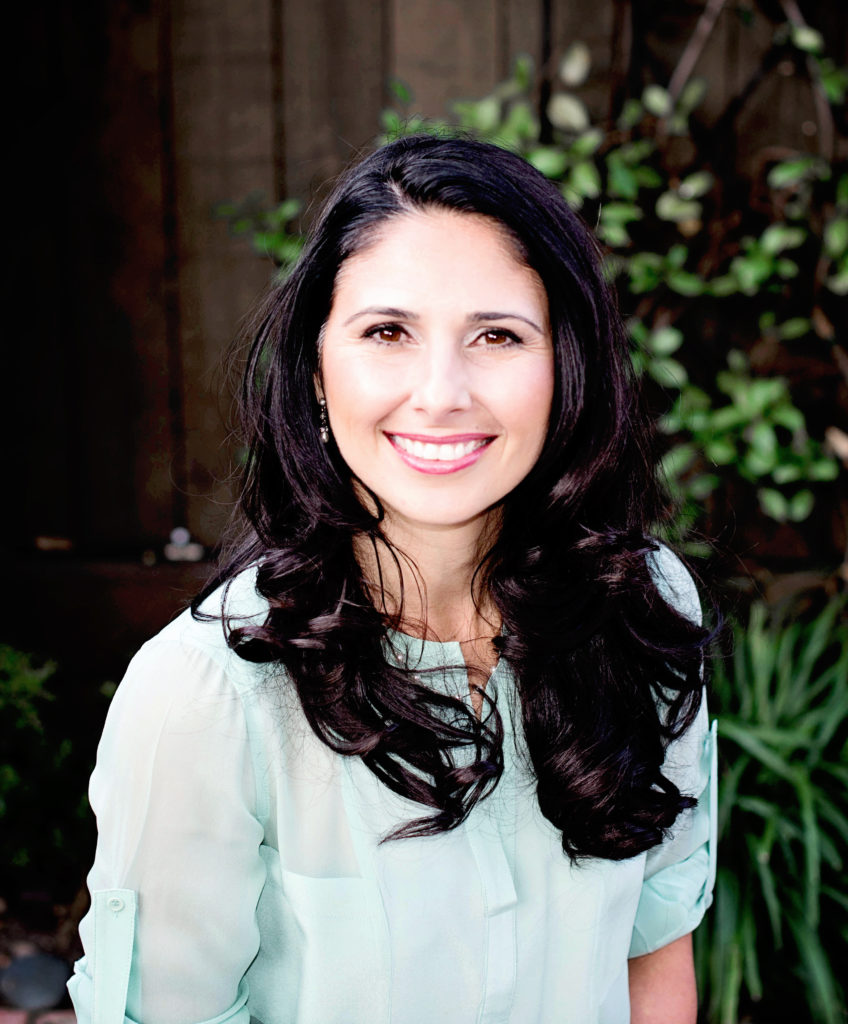 Ella Ritchie is the founder of Stellar Communications Houston, a nonfiction book publishing team that serves authors, business leaders, nonprofit organizations, families, and federal government agencies. For more information, connect with her on LinkedIn or on the website.