What a year. Between the ongoing pandemic and the recent killing of George Floyd, it's been a heavy season for all of us.
Thankfully, I have a standing coffee date on Tuesdays with a dear friend who is black. We talk about race issues and grapple with our different perspectives. It's difficult and sometimes painful, but it's necessary. We're leaning on our shared faith in Christ to bind us closer than our differences can pull us apart.
If you have aren't blessed with someone with whom you can have honest conversations about race and racism, here are 13 books that can help bridge the gap. You can read a brief synopsis of each here at the OverDrive blog.
Me and White Supremacy, by Layla F. Saad
So You Want to Talk About Race, by Ijeoma Oluo
They Can't Kill Us All, by Wesley Lowery
The New Jim Crow, by Michelle Alexander
Just Mercy, by Byran Stevenson
How to be Antiracist, by Ibram X. Kendi
The Fire Next Time, by James Baldwin
Blackballed, by Darryl Pickney
The Fire This Time, by Jesmyn Ward
The Warmth of Other Suns, by Isabel Wilkerson
When They Call You a Terrorist, by Patrisse Khan-Culllors and Asha Bandele
Why Are All the Black Kids Sitting in the Cafeteria, by Beverly Daniel Tatum
For Colored Girls Who Have Considered Suicide When the Rainbow is Enuf, by Ntozake Shange
Also, poet Evan McMillan is generously sharing a poem from his collection this week titled, "I Can't Breathe." McMillan is the author of Growing Pains, the first volume in his Raw Mind series, which is slated for publication later this year.
I Can't Breathe
Gasping . . .
This struggle
Everyday,
I exercise this muscle
I feel your long arm tighten
Bring it on
You expect me to stay unresponsive
I respond
Wonder why I fight a losing fight?
For my life!
You are not that strong
My heart is still strong
Even after my lungs are gone
I can't breathe
See,
How I have to take a knee
I close my eyes and beg for peace
When God doesn't hear my plea,
Or his servants just don't agree
These killers never flee
Instead they all flock to me
Their sport, these stats
The in sync of the report
Like hunters surround the downed buck
They crowd a claustrophobic
My suffocation
I had a dream,
I couldn't breathe
I wake up
I can't breathe
Grasping, gasping
My fight for a breath
My forced desperation
For what I have left
Strangulation, clawing at invisible hands
I'm choking on your air
This poison on my tongue
Regurgitation
This exhale comes out like a cough
Like suppressed shots
Sudden chaos
But surely it was developed way off
In the night
Way before social media became a light
My bruised, bloody, broken fists
Have been
All out of fight
I still fight
I'm a mute against a mic
Bullhorns that never forewarn
Only justify injustice
How can you explain why
I can't obtain oxygen on earth's surface?
I didn't know to claim air I need a deed
I can't buy
I can't breathe
I can't breathe
I can't scream
I can't yell
No one sees
There are no riots in the streets
They're just tears down my cheeks
I set a fire, an S.O.S.
Can't you see?
This is not aggression,
This is pain in expression
If I'm the hero's enemy,
Who saves me?
I'm in danger
This is fear, this isn't anger
This is desperation, this isn't rage
This is suffocation
Strangulation
I'm thrashing against this noose
That appears loose,
But it never changed
Though there are times
When the rare wind blows in
And it sways
So I just keep on pushing
And pray that it frays
I don't see another way, I can't see
My mind isn't clear
What do I think? I don't think
I can't think
I can't breathe
To close my eyes
And hold my breath
Until I'm freed
But I won't hold my breath
For you
I can see
You won't free me
To force you to
Hold court in the streets
Still wheezing, but still willing
Wielding this voice
This small voice of mine
Is but a whisper
But collectively
Its reality is deep
My weapon of choice, my exchange
Shooting for peace
All I want is to be me
All I want is life
All I want is to matter
All I want is to be free
My peace treaty
-Let
Me
Breathe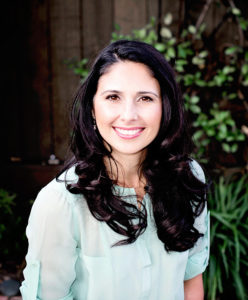 Ella Ritchie is the founder of Stellar Communications Houston, a nonfiction book publishing and business communications team that works with nonfiction authors, business leaders, and federal government agencies. Connect with her on LinkedIn, read the blog, or find out more on the website.