I didn't expect to geek out at the Library of Congress in Washington, D.C., but that's what happened. From the marble floors to the stained glass ceilings, the national library is a glorious place.
I had traveled there to get the scoop on control numbers for self-published authors. But before we get to that, let me share a few fascinating facts about the library itself.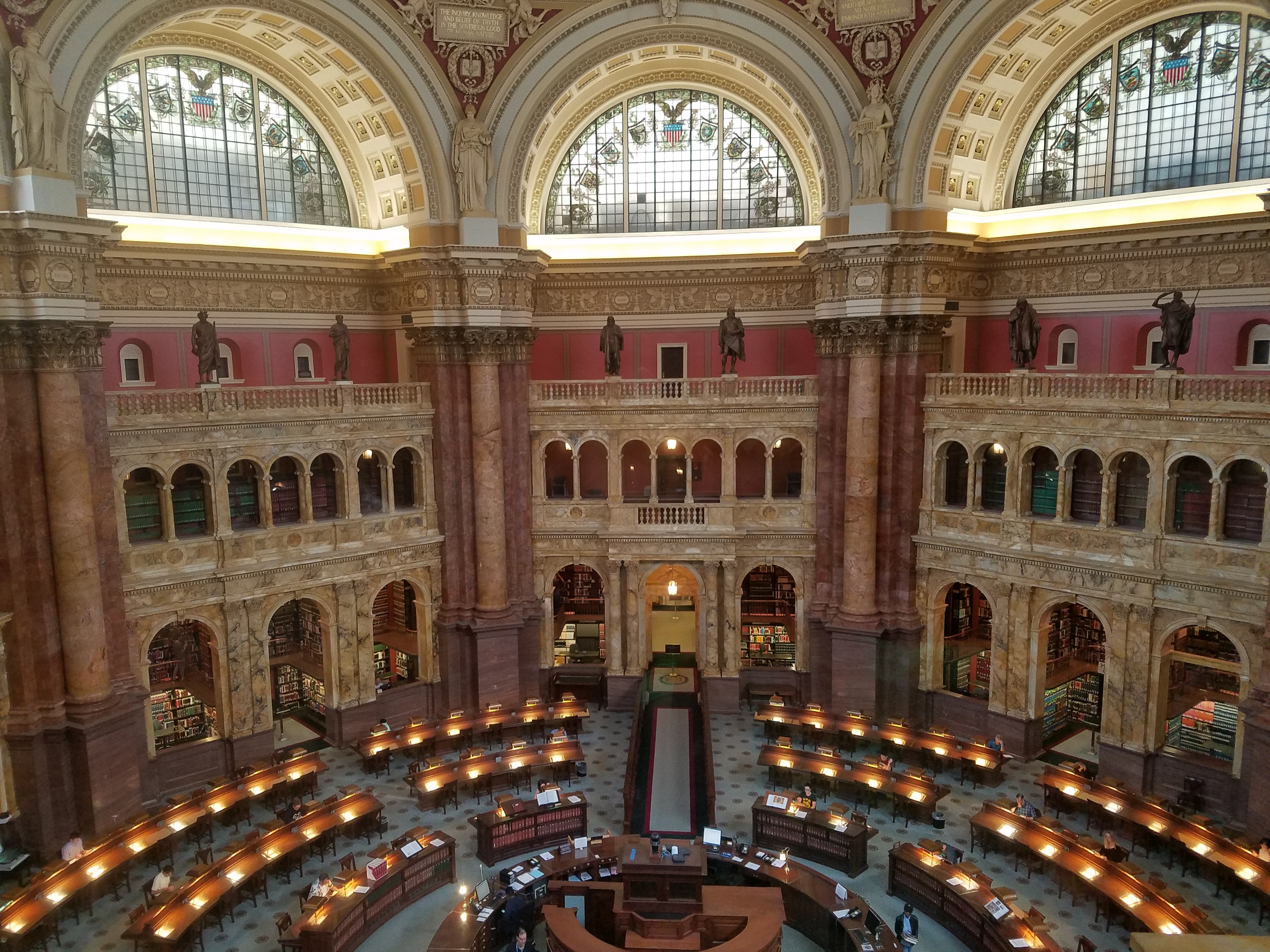 What is the Library of Congress?
It's the largest library in the world, with about 838 miles of bookshelves and 167 million items. The Library of Congress serves as the research arm of the U.S. Congress.
After the congressional library was destroyed by British troops in 1814, this new library was established thanks to Thomas Jefferson. Jefferson had sold his personal collection of 6,400 books as a replacement. He believed that democracy was dependent on free access to knowledge.
The purpose of our universal library is to preserve and provide access to sources of knowledge in all subjects.
What is a Library of Congress Control Number?
A Library of Congress Control Number (LCCN) is a unique identification number containing a year and serial number.
It's assigned by the Library of Congress to book titles that are likely to be added to its collection. I say likely because the number is assigned before a book is published. The decision on whether a book is added to the Library of Congress happens after publication. A copy of the book is mailed to the Library for review, and a final decision is made.   
Ultimately, LCCNs help librarians find correct cataloging data for books that have been published in the U.S.
What is it not?
An LCCN isn't the same as a copyright, although the Library of Congress houses the U.S. Copyright Office.
An LCCN is also not the same as an ISBN. Whereas each format of a book requires its own ISBN, only one LCCN is assigned to a book. You can find out more about ISBNs here.
Do I need an LCCN?
You are not required to have an LCCN. You only need an LCCN if you want your book to be made available to libraries. You are only required to have an ISBN for your book, which allows your book to be made available to retailers. However, libraries have grown significantly in popularity as they have leveraged digital media, and they are a great way to circulate your book to a wider audience.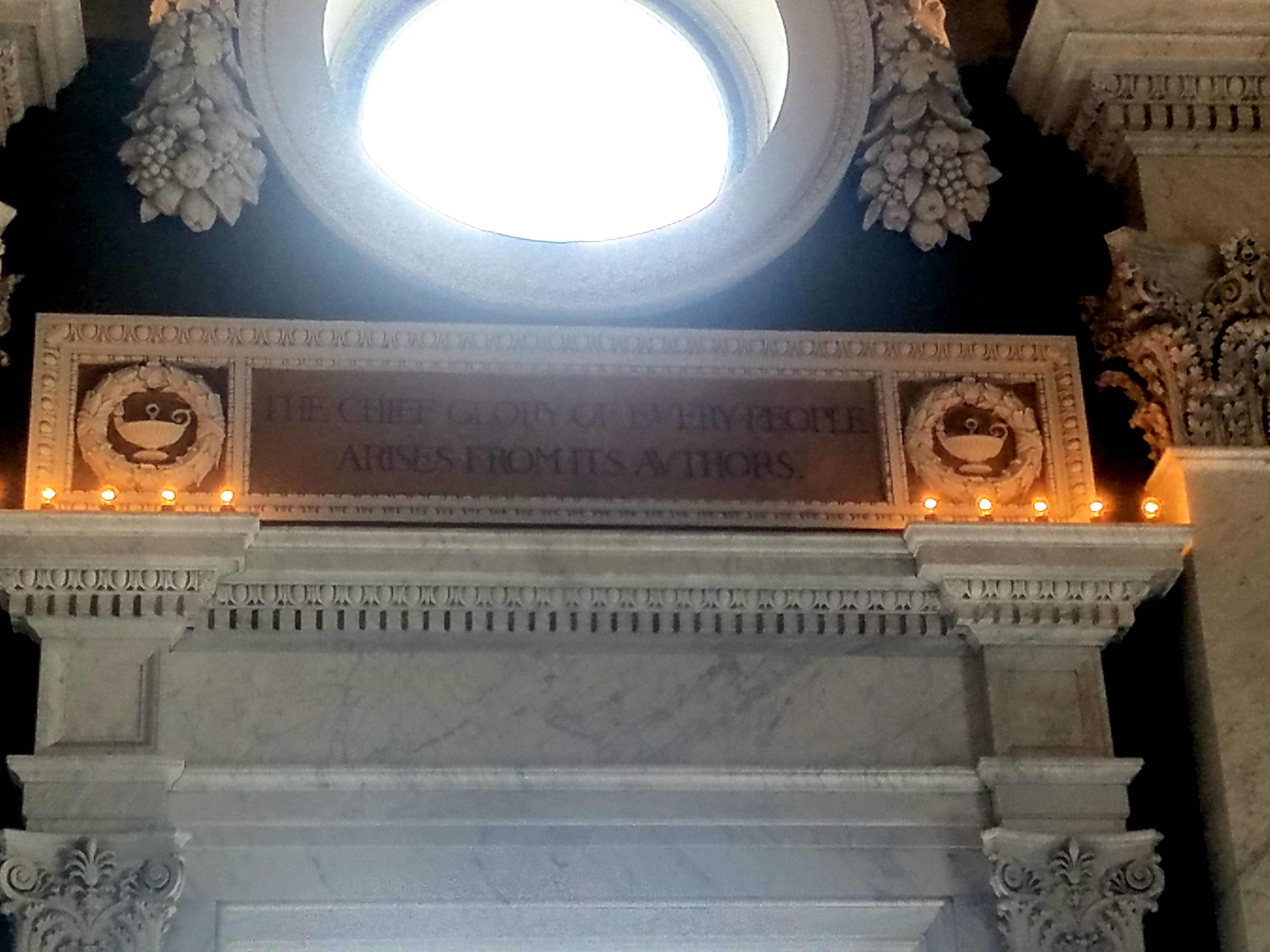 What does an LCCN look like?
An LCCN is located on the copyright page of a book. There are two types of LCCNs, so the way your LCCN looks depends on which type you are assigned.
One type of LCCN is called a Cataloging in Publication, or CIP. It's a set of data that includes information like the author's name and Dewey decimal system subject headings. It looks like this:

Another type of LCCN is called a Pre-Assigned Control Number, or PCN. A PCN looks short, like this:

Am I eligible for an LCCN?
It depends on a few factors.
Let's start with the two basics. Is your book longer than 50 pages? Are you working with a U.S. publisher? (Self-publisher, this means you.) If your answers are yes, you're eligible for an LCCN.
Now let's figure out which type of LCCN is right for your book. You can be assigned a CIP or a PCN, but not both.
Are you working with a big publisher? A book that will be widely circulated by a big publisher is assigned a CIP.
Are you a self-published author or small publishing company? Most books by smaller entities fall under the PCN category.
If you're still not sure which type of LCCN is right for you, here's a simple rule of thumb: Will your books be printed on demand? If so, you are eligible for a PCN.
How likely is it that my book will be accepted into the Library of Congress?
Almost all books with a CIP are accepted into the Library of Congress.
The acceptance rate of books with a PCN is surprisingly good, around 60 percent.[1] This is because one purpose of the Library of Congress is to preserve an account of the nation. Local history and genealogical information are more likely to be produced by self-published authors and small publishers. These materials are valued as part of a holistic view of the United States and its people.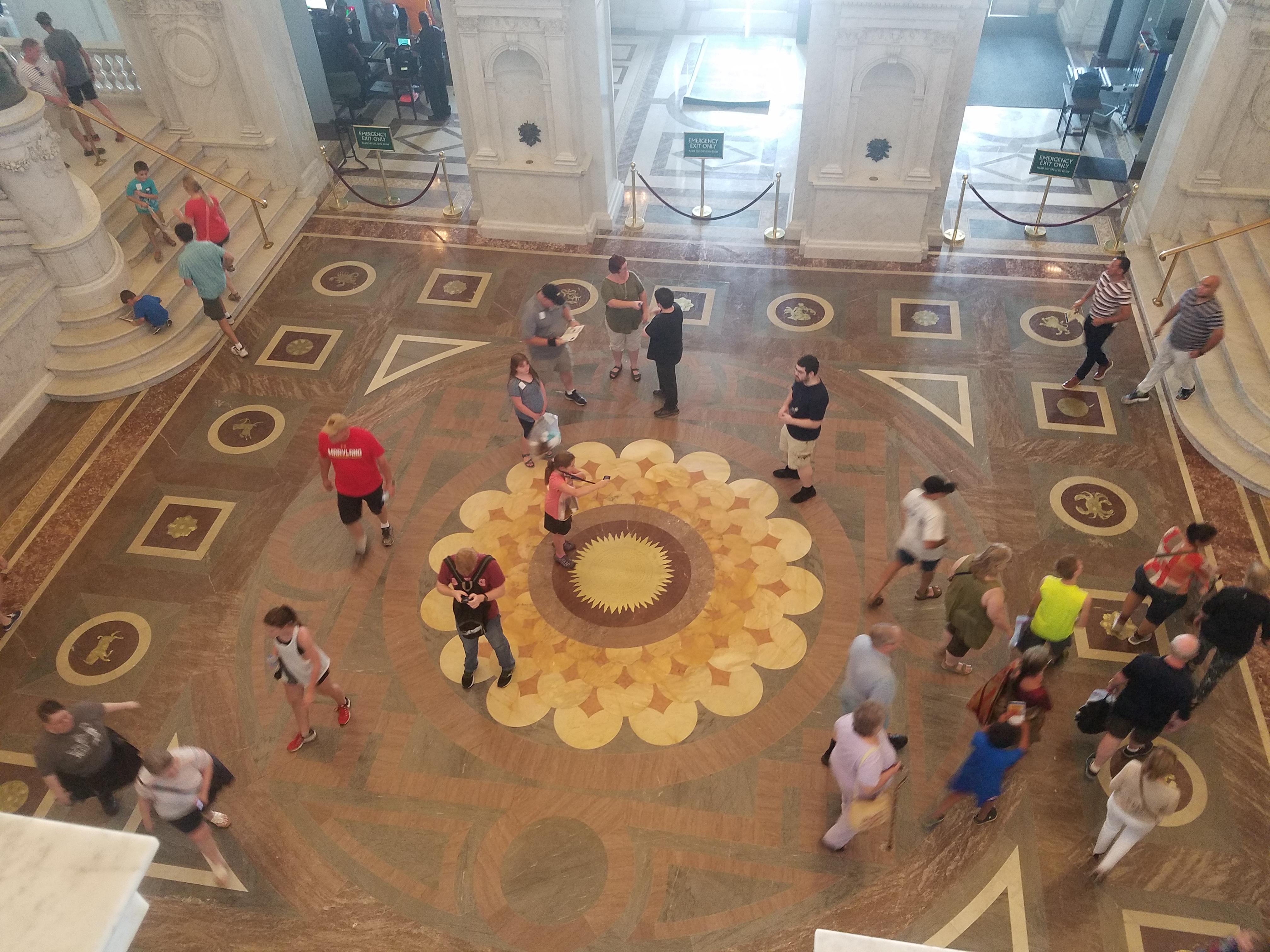 How do I apply for an LCCN?
Your publisher will register for an LCCN for you.
If you're a self-published author, you can apply on the Library of Congress website at http://www.loc.gov/publish/pcn/. It costs nothing except your time, and it only takes about two weeks to receive an LCCN before your book is published. After publication, send a physical copy of your book to this address:
Library of Congress
U.S. Programs, Law, and Literature Divisions
Cataloging in Publication Program
101 Independence Avenue, S.E.
Washington, D.C.20540-4283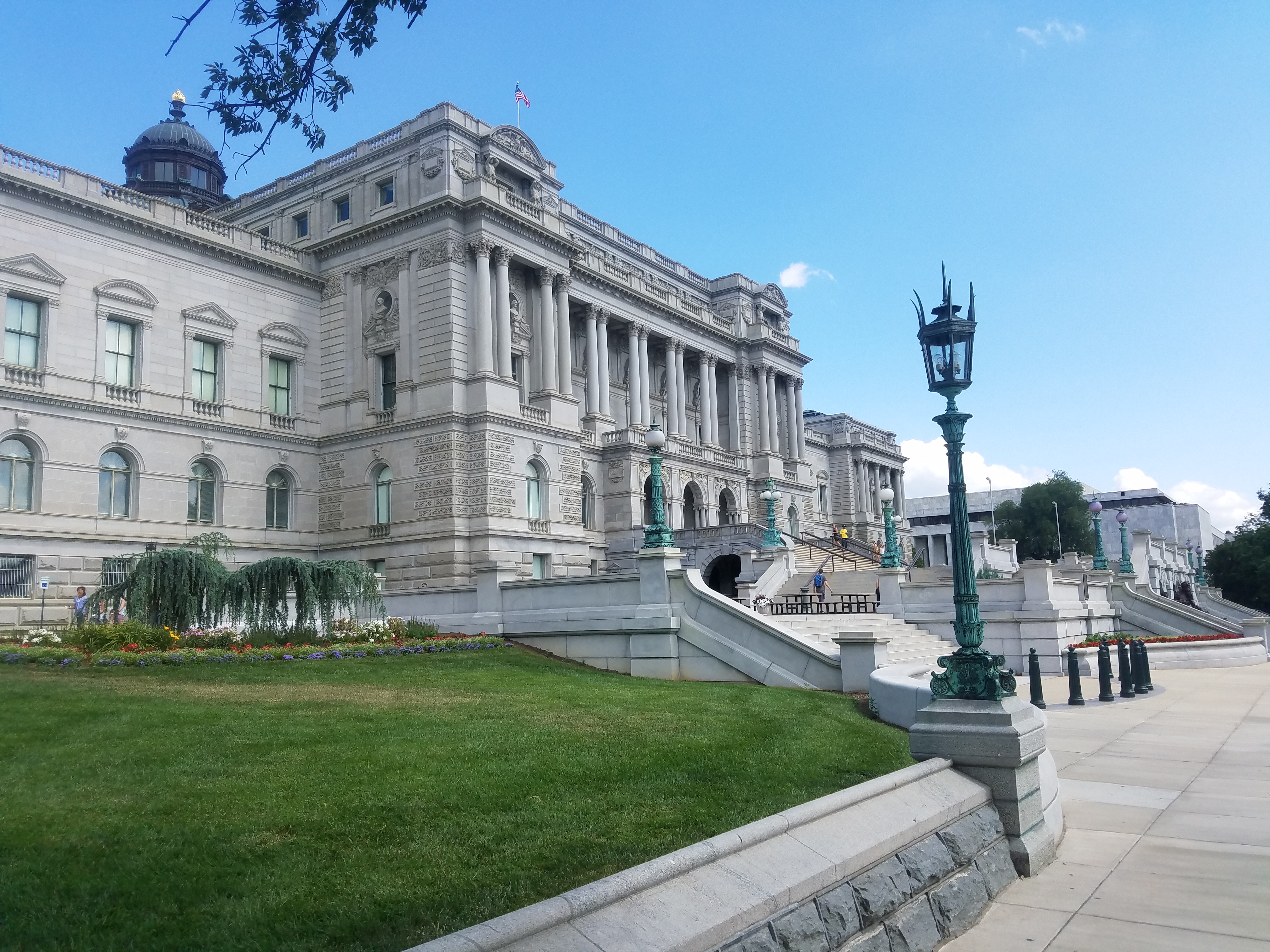 What happens after my book is reviewed by the Library of Congress?
Your book will either be accepted into the collection or rejected. If your book is accepted, your LCCN will appear in the official Library of Congress catalog for librarians. You'll be able to search it anywhere. If your book is rejected, your LCCN may remain on your copyright page, but it serves no purpose.
Perhaps the most difficult part of the process is finding out whether your book has been accepted or rejected. It can take six months to a year (or longer!) for your book to be processed, and you will not be notified when a decision is made. So be prepared to occasionally perform a Keyword Search of your book at https://catalog.loc.gov/vwebv/searchKeyword to find out your results.
All the best!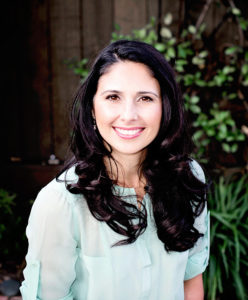 Ella Ritchie is the founder of Stellar Communications Houston, a business communications and book publishing team that brings clarity, quality, and integrity to nonfiction authors, business leaders, nonprofit organizations, and federal government agencies. Connect with her on LinkedIn, Facebook, or the website for more information.
[1] RJ Crayton. "Self-Publishers May Want to Try for Library of Congress Cataloging," Indies Unlimited, https://www.indiesunlimited.com/2016/01/25/self-publishers-may-want-to-try-for-library-of-congress-cataloging, accessed July 20, 2018.