I learned something pretty amazing this week about the Kentucky Derby.
I've never known much about the sport, except that it's about horseracing and big, dramatic hats. The bigger the hat, the bigger the luck, or so tradition says.
So I was mildly curious when I spotted a docuseries on Netflix called 7 Days Out. One of the episodes goes behind the scenes of the oldest continually-held sporting event in the United States. It seemed worth a watch since the Derby is this Saturday.
The show counts down as trainers, jockeys, and horses prepare for the two-minute, one-and-a-quarter-mile race. About 150,000 spectators show up for the lineup: twenty thoroughbred horses whose bloodlines all trace back to the same three Arabian horses. The first-place winner gets $1.86 million.
But the most intriguing detail is revealed in an interview with a bloodstock breeder. He explains the real value of the Kentucky Derby. 
It's not the purse.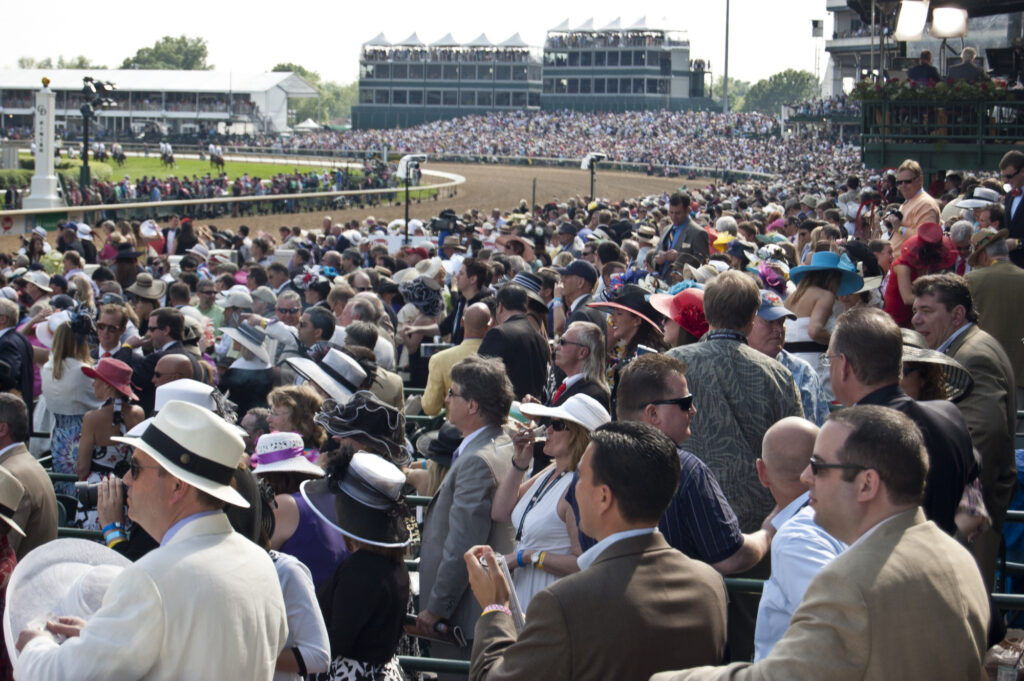 With the exclusive clout that comes with being crowned the winner, the real value is the revenue around the win. 
When a horse is recognized as the best, breeders want to have its babies. They want a piece of that winning bloodline. Top stallions may breed several times a day, producing up to 300 foals a year. Each foal sells for up to $100,000. That means owners can earn tens of millions of dollars in a few months. 
So the real value of a Derby winner is more than the immediate cash prize. It's the $60M to $80M of revenue related to the win over time.
Horseracing may be an entirely different world from publishing, but the two pursuits share the same truth. The value of a nonfiction book is not just in royalties from book sales. It's in the lucrative opportunities for revenue generated around the book. You can make a bigger impact, diversify your income, and grow your business by building active and passive revenue streams related to your book.
It may seem counterintuitive, but your ultimate goal as an author is not defined by book sales. Your goal is often to turn a reader into a buyer of your other products or services.
Here are 25 opportunities to develop multiple streams of revenue around your nonfiction book.
Multiple formats of your book

Wide distribution beyond Amazon

Workbooks 

Bulk corporate sales

Special non-bookstore sales

Colleges 

Libraries

Consulting and coaching

Mobile app

Webinars (free or paid)

Online or in-person courses and training programs

Member community

Digital products (reports, checklists, templates, worksheets, infographics, toolkits)

Professional speaking engagements 

Corporate sponsorships 

Mastermind group

Certification program

Events

Podcasting (free or sponsored)

Affiliate programs

Crowdfunding

Subscription services

Merchandise

Advertising space on your website or in your books

Rights sales and licensing
Which of these ideas can you implement with your book?