An author made cringe-worthy headlines a few months ago. 
She mocked a reader online for leaving a four-star review and ruining her "5-star perfect rating." The reaction angered her audience and led to hundreds of one-star reviews for her sour attitude. It prompted the publisher to cut ties with the author.
Yikes.
The sad debacle illustrates how deeply personal book reviews are for authors. It's hard to be objective when you publish a piece of yourself for the world. 
While a four-star review is far from negative, real writers do get bad reviews. Some of Stephen King's novels have received up to 500 one- or two-star reviews. It hasn't stopped him from selling more than 350 million copies of his books.
As much as it may sting, criticism can be helpful. It helps you write better books. It proves your reviews are legitimate. And it still bumps up your book's visibility on Amazon.
The reality is that a bad review is not the biggest problem you'll face as an author. The biggest problem is getting a review at all. 
It's hard to get people to leave reviews. 
They mean well, but most people don't follow through. There are many reasons. People feel pressure, or they don't have time. They don't know what to say or where to go. And they don't know how much it matters in influencing others to buy your book.
That's the bad news. 
The good news is that you can overcome some of these obstacles with a thoughtful approach.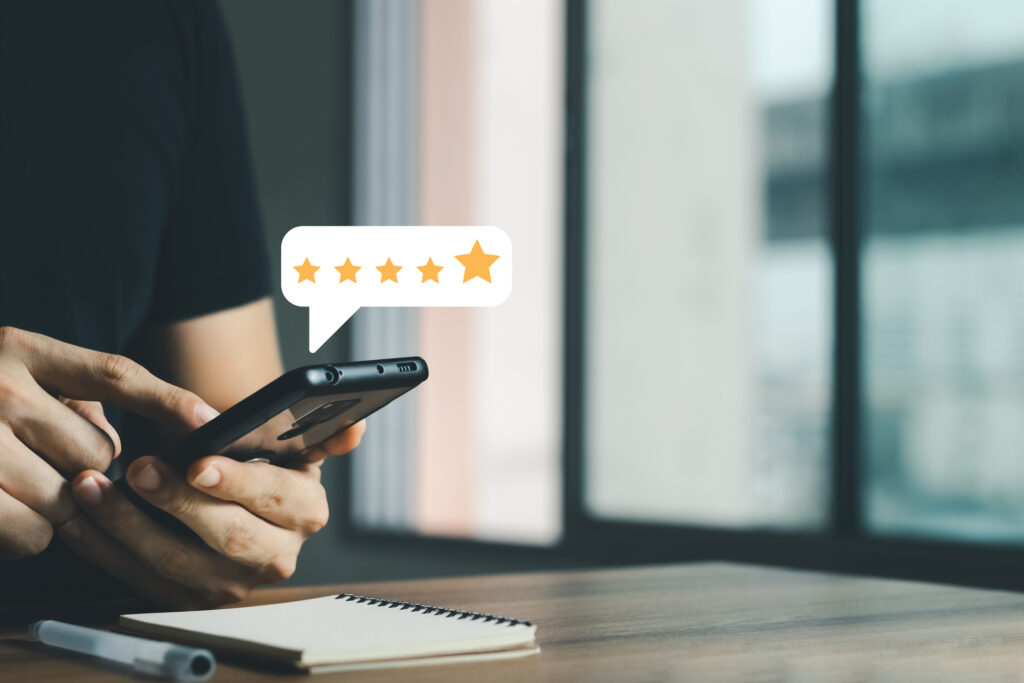 Here are 37 tips on how to get reader reviews for your book.
1. Set a goal. There's evidence that reaching a certain number of reviews (somewhere between fifty and ninety) triggers the Amazon algorithm and improves your book's visibility. 
2. Stagger early reviews. Amazon doesn't like to see a lot of reviews all at once and may ban some users if this happens. In fact, expect Amazon to inexplicably remove or never post 30% of your reviews.
3. Expect some obstacles. Reviewers must meet the following criteria to leave reviews: spent $50+ on Amazon in the last 12 months, can't be involved in your book production or on your friend list, cannot have the same IP address or last name, and cannot engage in a review swap or payment for review. Even then, some reviews may not appear.
4. Give away free copies. Amazon prefers "verified purchases" and will list them first. But unverified reviews are posted underneath and still count toward your total reviews, so offer complimentary copies in the format that's best for each reader. To ensure their reviews pass Amazon guidelines, instruct your reviewers to say so in the first line of the review: "I am providing an honest review in exchange for a complimentary copy of the book."
5. Leverage your book. Add a warm, polite reminder at the back of your book that thanks your audience for reading your book, invites them to leave an honest online review, and tells them why their feedback matters. 
6. Create a direct review link. It bypasses your retail page and takes readers straight to your Amazon review page in just one click.
7. Ask your email list. Offer complimentary copies in exchange for honest reviews. 
8. Print direct sales notes. Print a stack of notes that thank your readers for buying the book, invite them to leave a review, and include a QR code directing them to your review page. Insert a note into every book you sell in person.
9. Update your book after its release. Add a direct link to your Amazon review page. Advanced trick: Insert a placeholder link prior to printing and use a WordPress plug-in (Pretty Links) that directs readers to your website and then redirects to your Amazon review page when it's ready.
10. Cast a wide but personal net. Send 1:1 emails to every person in your circle of influence with a brief, compelling synopsis and one call to action. One idea to grab attention is: "If you hate ___, then you'll love my book…"
11. Create a custom book link. Don't cut and paste the long default URL from your browser when sharing a link to your book. Instead, copy and paste only the text up to the product number. Your shorter link counts each click as a unique visitor to Amazon, bumping up your book's visibility. 
12. Capture written compliments. When someone emails a compliment, thank them and make a simple request: kindly cut and paste their note into Amazon for other readers. 
13. Capture social media comments. If you receive feedback on social media, copy and paste their comment and ask if they'd be willing to post it on Amazon.
14. Capture verbal compliments. If you receive feedback over the phone or in a conversation, follow up by email with a review you made for them: "This is what I heard you say. Would you be willing to copy and paste this on Amazon?"
15. Go slow. Rather than asking for a review immediately, plan on a series of intentional but casual follow-ups. Start by scheduling a follow-up email or text to each contact about 1-4 weeks after your book is received that simply asks, "How are you enjoying the book so far?"
16. Go fast. Six weeks before your release date, invite 100+ target readers to join your online launch team (only 20% may follow through). Offer advanced copies in exchange for feedback, set a group goal, and then count down to release week. Give prizes and incentives to those who follow through.
17. Choose the right words. Ask for "thoughts and feedback" rather than "reviews." Most people are intimated by and procrastinate on leaving a review because they think it requires the formality of wordsmithing. "Thoughts and feedback" encourages casual, off-the-cuff wording, which is always more genuine and compelling.
18. Tell them how long it'll take. Say, "Would you be willing to take 15 seconds to copy/paste your feedback on Amazon?" Then, give your direct link to make it as easy as possible.
19. Tell them why it matters. Expound on all the reasons, or simply say: "It would mean the world to me to help readers discover my book. Either way, I appreciate you."
20. Set calendar reminders. Remind yourself to follow up with the reader in a few weeks.
21. Don't wait until they finish. Ask for honest thoughts on any portion of your book. Most people don't finish books.
22. Take off the pressure. Mention that a review doesn't have to be five stars or a long response. 
23. Keep a response handy. Store a response for reviewers handy in an email and on your phone, including your direct review link, so that you can quickly copy and paste messages. 
24. Turn casual feedback into a review. Copy and paste feedback from readers, tweaking if needed, and ask them to post on Amazon. Say, "I really liked what you said. I think it would inspire others to consider my book. May I (use this as a testimonial/get a video testimonial/ask you to copy and paste this on Amazon)?
25. Ask for specifics. If you receive feedback that's too broad ("It was good"), prompt a more specific answer by asking next: "What did you like about it?" or "Did you have a top takeaway?"
26. Notice social media engagement. Contact people who engage with your social media content: "I noticed you liked my post. Not sure if you're interested, but I could send a free copy of my book on the topic. It's okay if you have too much on your plate. But it'd be my honor to send a copy." Don't mention a review yet – just get the book in their hands and then schedule a follow-up email.
27. Ask permission to follow up. If you feel like you're bugging someone, ask permission to follow up in two weeks.
28. Get referrals. After you get a positive review, ask: "Do you know anyone else who would benefit from this book?"
29. Approach online reviewers. Google your topic, genre, popular bloggers, authors, or titles in your genre, plus the phrase "book review." Approach those in your target audience who've already taken the time to leave reviews for comparable books.
30. Reduce your book's price. Run a free or reduced e-book promotion to encourage downloads and reviews.
31. Get professional reviews. Submit your book for paid trade reviews before publication. 
32. Target online groups. Find the online groups containing your target audience and offer complimentary copies in exchange for honest reviews.
33. Leverage speaking opportunities. Offer complimentary copies at speaking engagements in exchange for honest reviews.
34. Use book promotion sites. Submit your book to free and paid promotion sites that reach readers for book reviews.
35. Leverage your website. Create a "Review Copy Request" form on your website, with optional qualifications, where visitors can receive a complimentary review copy in exchange for an honest review.
36. Give pointers. If a reviewer is unsure what to say, offer these ideas: What did you like most? Name one or two things you learned. How is the author uniquely qualified to author this book? Identify the audience who will benefit from this book. How does it address their industry, problems, interests, and/or desires?
37. Encourage referrals. Prompt your fans to mention your book to their friends and family: "If you enjoyed this book, please tell your friends about it." You can go a step further and give your readers a word-for-word message they can post on social media: "I just finished (BOOK TITLE) and loved it! You'll enjoy this book if you're a fan of How to Win Friends and Influence People and The Power of Positive Thinking. (LINK)."
Conclusion
Book reviews should be your top priority after you publish your book. Getting people to leave reviews is hard, but the benefits are worth it.
Book reviews tell you what worked and what didn't so you can keep improving. They trigger Amazon algorithms, boost visibility and discoverability, and get your book linked to others. They build social proof and influence potential readers. 
So, put a thoughtful plan in place. Implement these tips over time and reap the rewards!