I've been drawn to an old dictionary in my office library lately. It's odd, considering I've been using online resources for years. I almost forgot it was there.
Maybe it's because it's my anniversary month. Stellar Communications Houston is turning eleven years old, and January is always a natural time of reflection. 
Whatever the reason, my mind is repeatedly drifting to the dictionary. I find myself opening it, turning its crinkly pages, sliding it back on the shelf, then opening it again another day. 
It's a bittersweet memento.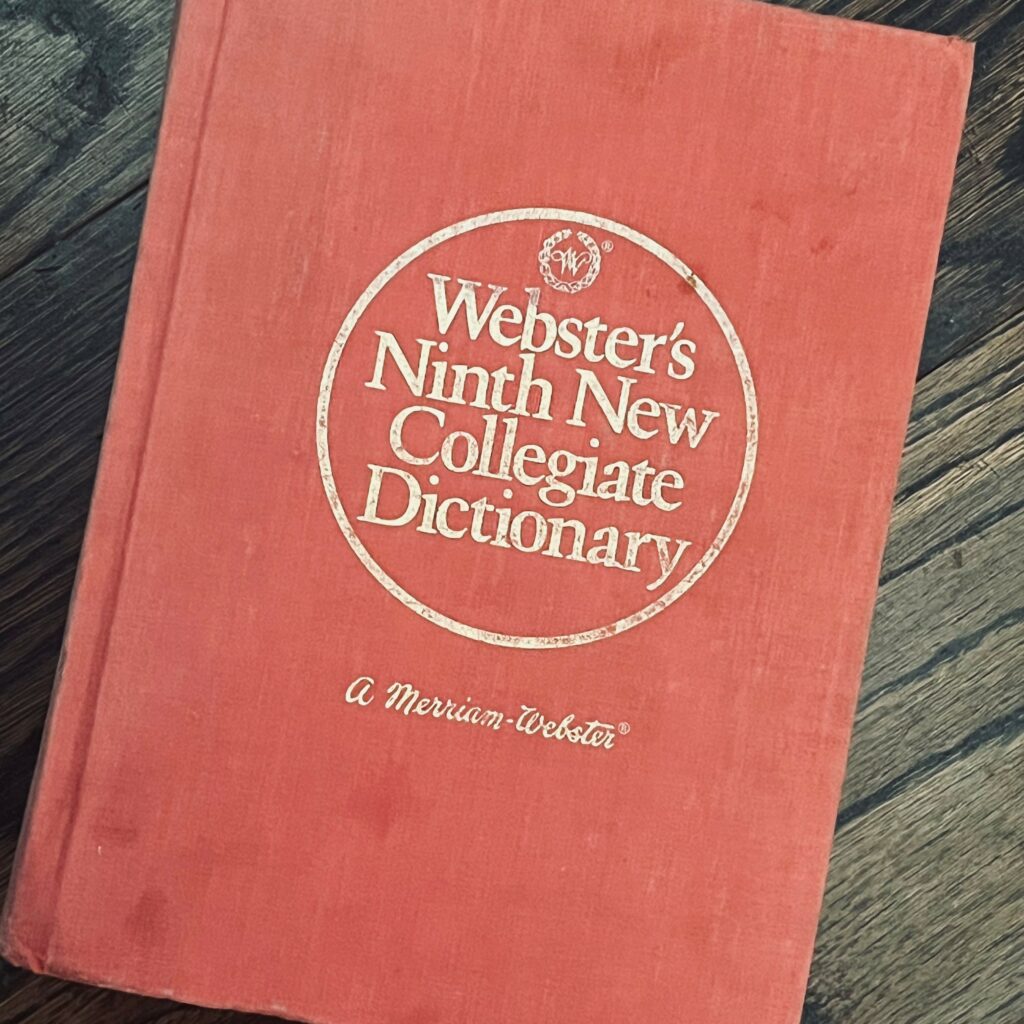 It was given to me by an old, crusty English professor. When he found out I was pursuing teaching, he told me I was making a mistake. 
"You should pursue English," he said. 
He was stubborn. He hounded me about it in class. One time, he spotted me in the cafeteria, and he hounded me there, too. He turned to my friends at the table and told them I was making a mistake.
I was stubborn, too. And offended. I didn't appreciate his opinion or his persistence. 
On the last day of class, he gave me his personal dictionary as a reminder of his stern belief.
Today, as I look at his notes scrawled in the dictionary, I feel anything but offended. I'm touched that my old professor saw potential in me. I'm moved that he cared enough to speak honestly, even when his opinion was met with contempt. What a gift.
I am sad and sorely disappointed to find out he passed away many years ago. I wish I could tell him he was right. I enjoyed eight wonderful years of teaching – but eventually found my way to books and words. I wish I could thank him.
As I face 2023, my hope for myself and for you is to embrace feedback without fear. 
Our public pursuits – from our businesses to our books – can expose us to criticism and unwanted feedback. It's easy to plug our ears in stubbornness. Or to let self-doubt sabotage our progress. Or to push back in defensiveness. 
It takes courage to put ourselves out there. But it also takes courage for people who care about us to give it to us straight. Maybe they're right; maybe they're not. At least they care enough to weigh in.
So welcome the good reviews and even the bad reviews. There's value in both. And remember you're in good company with other authors who have gone before you and have been willing to be vulnerable.
Let's make 2023 about confidence in our pursuits – and humility in welcoming feedback.