I enjoyed two wonderful, whirlwind days in Ohio last week. It was the launch weekend of Darlene Taylor's co-parenting book and guided journal, It's Not About Us. And because it was my first time there, the locals filled me in on all things Cincinnati.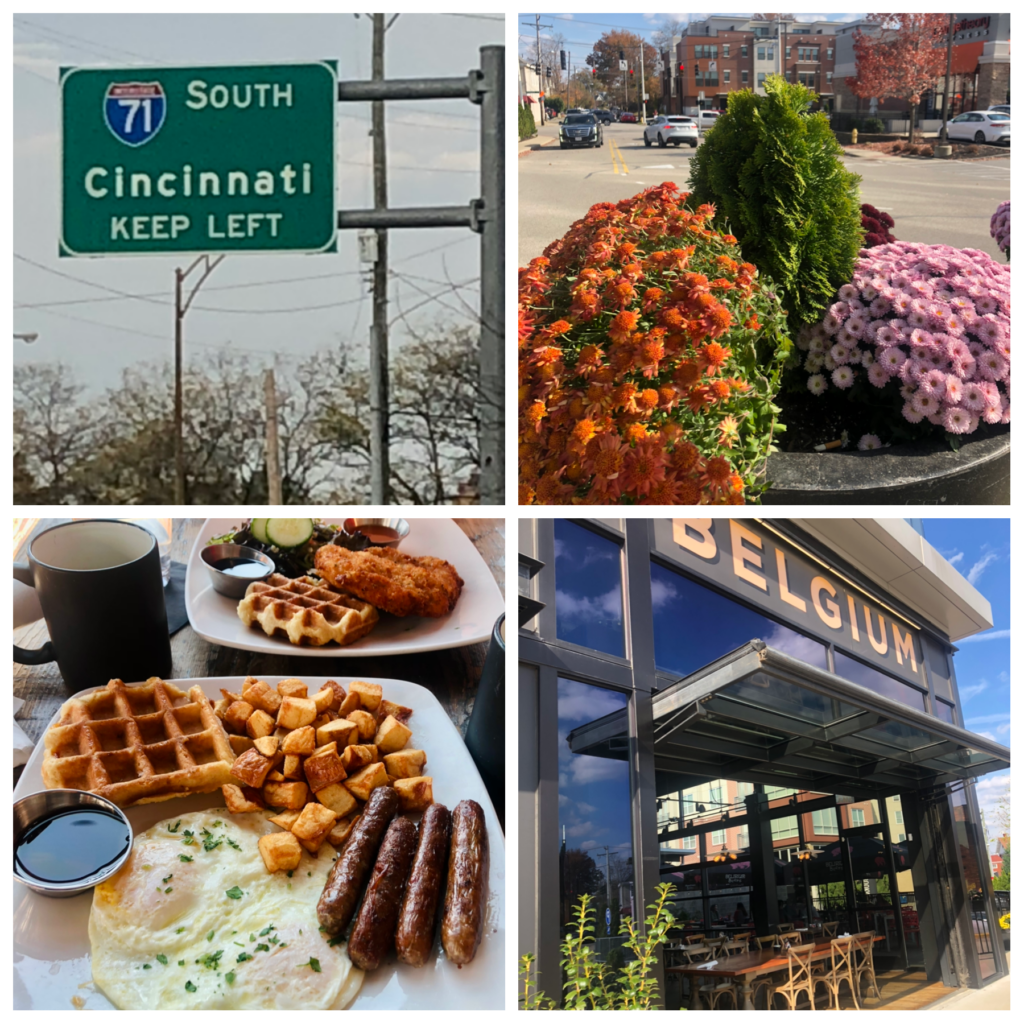 Mark Twain supposedly said, "When the end of the world comes, I want to be in Cincinnati because it's always twenty years behind the times," but Cincinnatians say it's a happening town. Did you know the city has German roots? It is home to over 50 breweries and America's largest Oktoberfest. I was told it was a frequent stop for early gangsters because it's a midpoint between Chicago and New York. And don't get them started on the chili: It's spiced with cinnamon and cocoa and ladled over spaghetti noodles, and there's a raging debate over whether Skyline or Gold Star is the better chain.
Each detail made Cincinnati memorable – in the same way that each detail made Darlene's book launch unforgettable. In a world of places and products vying for our attention, it's the things that make us unique that grab attention and stick with people.
That's why it's not enough to write a book. Authors must set themselves apart from the crowd, enticing readers to choose their books over thousands of others.
How can you get noticed? Here are five stand-out tips for you and your book.
 Identify your unique marketing angle.
When Darlene told me that Mick Cronin would write the Foreword to her book, I couldn't believe it. You might know him as the head basketball coach of the UCLA Bruins, but she knows him as her ex-husband and the father of their daughter.
A co-parenting book endorsed by someone with a significant audience and who is the author's ex-husband? There are plenty of other co-parenting books out there, but Darlene puts her money where her mouth is and involves her co-parent in the book. This is a unique marketing angle. Mick's Foreword is only two pages, but it speaks volumes more than any other piece of marketing.
Not only that, but Darlene's story is pretty radical. If you had told her that she'd pack her bags after a rocky divorce to move across the country at the request of her ex-husband, she would have laughed in your face. But that's exactly what happened—and it changed the course of her family. Her story is another unique marketing angle. No one else has her exact experience and insights.
Whether you're pitching to an agent, a publisher, or your readers, identify your unique marketing angles. What are the qualities that differentiate you and your book? They'll help you uniquely link your book to your readers and to the market.
Create a compelling cover.
It's Not About Us may be a memoir, but its purpose – along with the guided journal – is to serve as a survival guide for other single parents navigating co-parenting after divorce. That's why every detail of Darlene's cover is crafted to appeal to that audience. Her title and subtitle make clear her topic and target audience, and the image of a happy, carefree child conveys the desired outcome. On the back cover, a tag line and call to action present the problem and solution, and concrete reader benefits are listed.
Your story may be rooted in your experience, but your book is about your readers. They want to know what's in it for them. What will they take away from your story? How will their problem be solved? How will their lives be changed for the better? When you show how your book uniquely meets their needs, your readers will be excited and motivated to buy your book.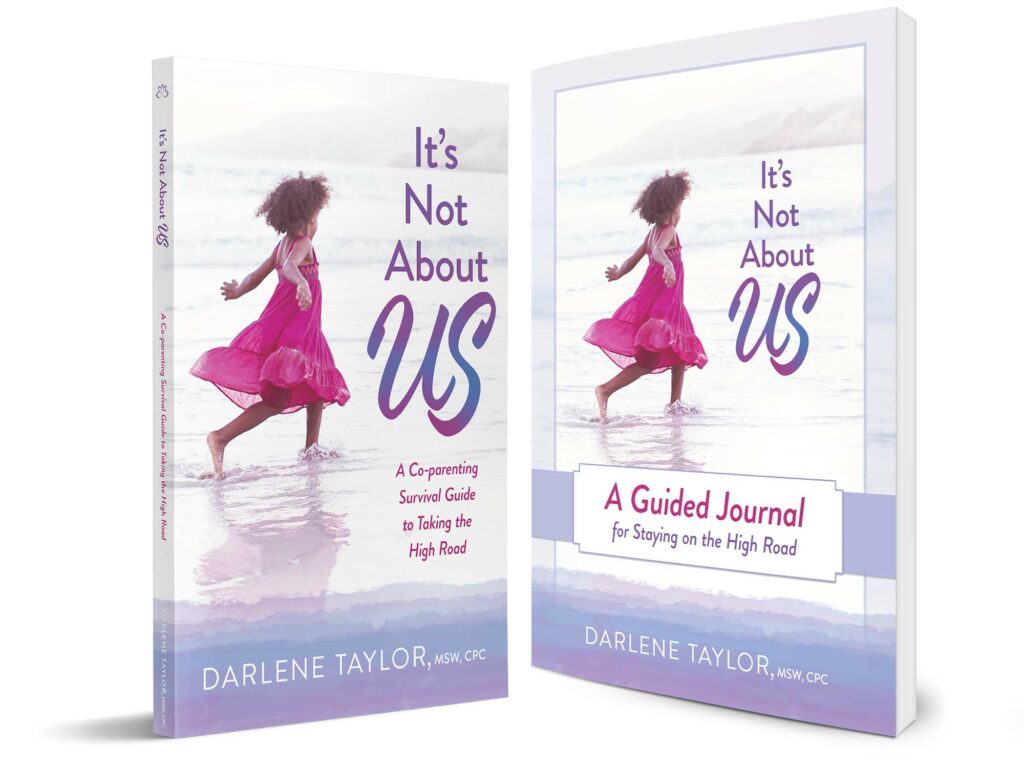 Position your brand.
Darlene has been intentional about defining her identity as an author. Every detail reflects who she is, what she stands for, and where she's headed with her readers.
The color purple connects all of Darlene's marketing pieces, including her book cover, author portraits, and social media platforms. The style and tone of all her materials are conversational, approachable, and relatable. Bookmarks feature each of her fifteen co-parenting takeaways and direct readers to her website for more learning. And her website leads visitors to her resources and coaching services.
Consider the distinct impression you want to make on your audience. What emotions, colors, values, and marketing angles communicate your unique brand? Use these intuitive aspects to align your content, visuals, logo, print materials, and digital presence across all platforms. Your brand encompasses you, your book, and your business.
Once you develop your brand identity, think about the action you want to inspire in your readers. Do you want them to subscribe to your email list or connect with you on social media? Do you want them to purchase products, schedule speaking engagements, or book coaching services? Your brand is a long-term calling card that can build connections and lead to sustainable income.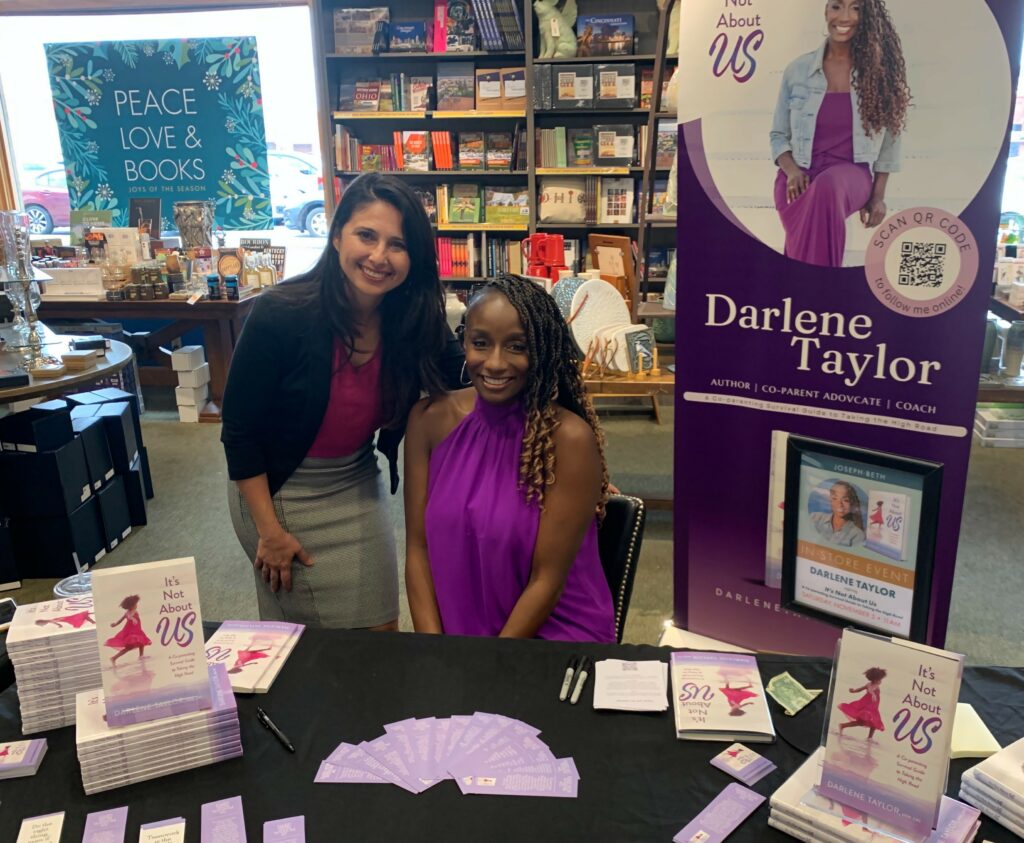 Connect with your audience in fresh ways.
In the months leading to the launch, Darlene promoted her book in many ways across various platforms.
She wrote about her publishing journey on social media. She posted short videos to share her feelings and milestones with family, friends, and colleagues, and they responded in droves to her vulnerability and excitement. Her website featured a countdown clock to launch day, and social media posts showed countdown images. She threw a launch party and promoted her bookstore signing across all platforms. Darlene's strengths include her likable personality and charisma, and she made the most of every opportunity to connect with her audience.
Think about how you can uniquely deliver your book marketing. Are you strong at writing, creating images, or speaking? Use your strengths to reach your audience in new ways.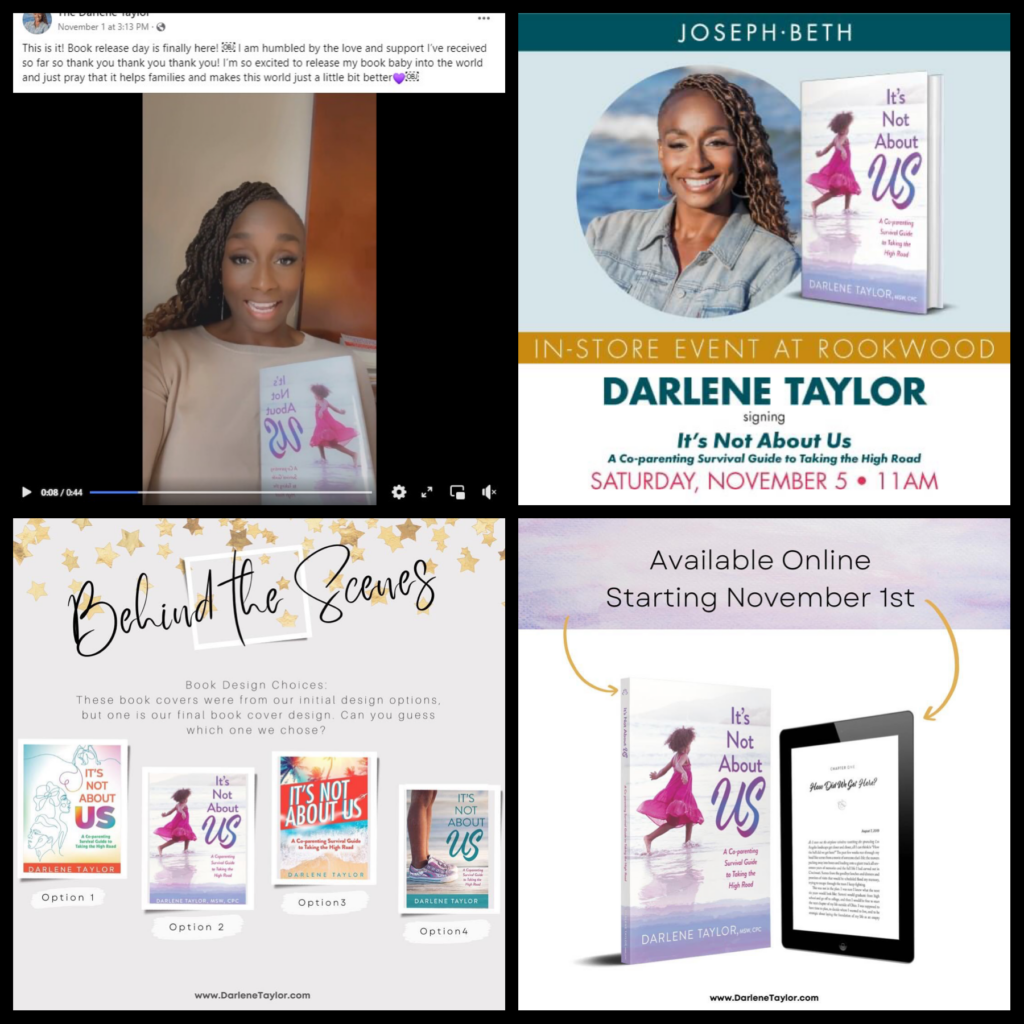 Enlist help.
The irony about standing out is that it takes a tribe to do it. Darlene surrounded herself with people experienced in different parts of the publishing journey.
A trusted business advisor encouraged her throughout the process, making sure her vision became a reality. An attorney reviewed her publishing agreement. I developed her book through six steps of publishing, including educating her on all aspects of the book marketing landscape. A marketing specialist designed and aligned all digital materials, and a book launch coach supervised the pre-order countdown period. Most importantly, Darlene's network supported her in big and small ways. They gave feedback on her manuscript as beta readers, liked and shared her social media posts, and showed up at events.
It takes a village to produce a book and business, and Darlene relied on the support of each person in her life. Thanks to her tribe, Darlene's hardcover, paperback, e-book, and guided journal grabbed FOUR of the top 10 spots in Amazon's Hot New Releases in Single Parenting. Her book launch was truly a celebratory weekend.
Consider your strengths and limitations in book publishing or marketing. Whose experience, time, or strengths can you leverage to help you meet your goals?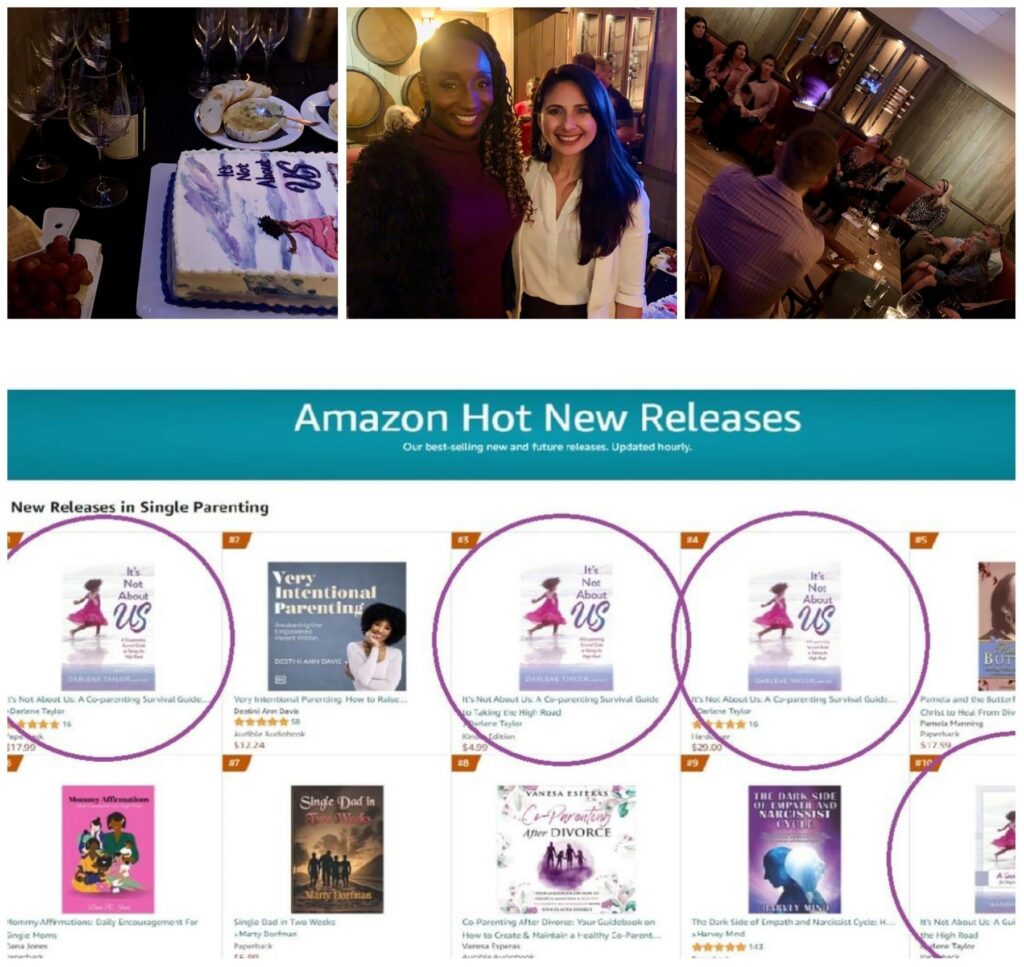 You have what it takes to make you and your book stand out from the crowd. Connect your unique angle and brand with your book cover, tribe, and audience – and watch the magic happen!