You wouldn't guess the long, emotional journey that has driven Dr. Alanna Bree to establish A Children's House for Pediatric Dermatology – nor its nonprofit counterpart, A Children's House for the Soul. Her face only beamed joy as supporters streamed in the doors of The Health Museum in Houston. They were there to support the first annual happy hour fundraiser for the nonprofit. Bill Brown, the longtime voice of the Houston Astros, emceed an evening of tasty bites, signature cocktails, and auction items.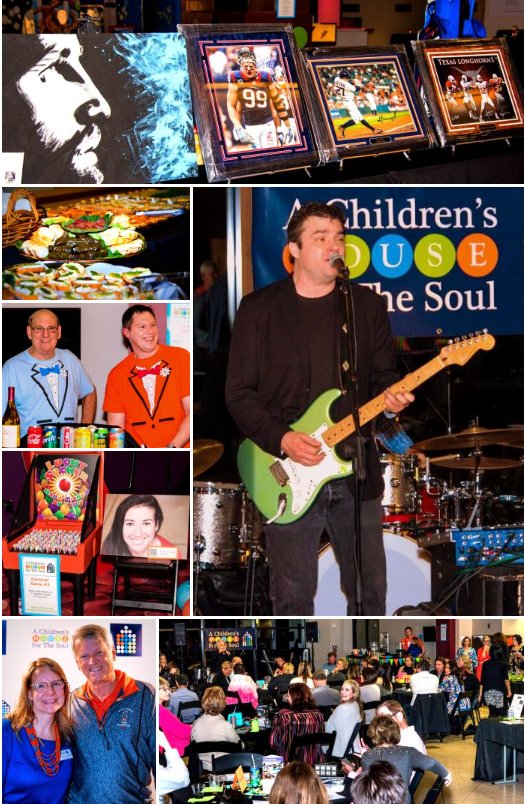 But Dr. Alanna's whole-hearted commitment was evident when speakers began sharing the impact of A Children's House. A child life specialist explained the deep needs that the nonprofit fulfills in children and teens with skin disorders and birthmarks. A high school student with a rare genetic skin disorder talked about the respite from bullying that he enjoyed at the "Love The Skin You Are In" Family Days. A woman with a highly visible skin condition praised the nonprofit for helping her to embrace her unique beauty as a teenager. Through each speech, tears flowed quietly down Dr. Alanna's face.
This is her "big why." Her whole purpose is to cultivate this healing and hope in the world – not only physically but also emotionally and spiritually.
This is what the whole evening was about. It was about more than what Dr. Bree does (care for children and teens with skin disease and birthmarks). It was also about more than how she does it (with compassionate, holistic care, flexibility, and reasonable prices). It was all about why she does it.
In his TEDx talk titled, "How great leaders inspire action," marketing consultant Simon Sinek says this approach is what makes Dr. Alanna different from other physicians. You see, true leaders share their "big why" to inspire people to take action. Sinek says, "People don't buy what you do. They buy why you do it."[1]
This is the reason Dr. Alanna just released, A Children's House: A Small Story About a God-sized Dream. The 140-page autobiography chronicles her journey to becoming a pediatric dermatologist – and the four unmistakable words she heard from God that forever altered her course. She tells with honesty how she quit a successful but unsatisfying career to find her ultimate purpose and fulfillment. It's a stunning read for everyone: medical students, professionals, believers, and nonbelievers alike.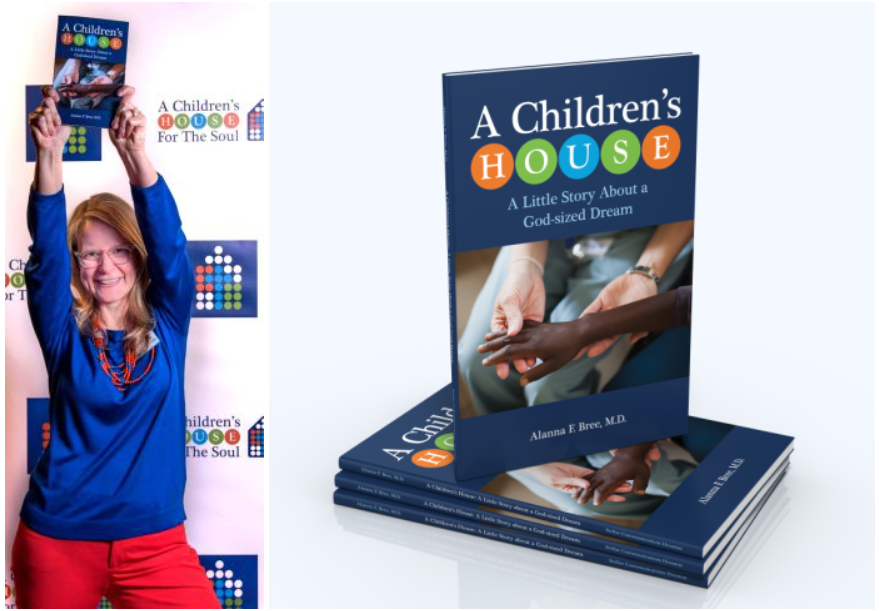 It's also a stunning example of the power of sharing your "big why" with others. Dr. Alanna is communicating from "the inside out," as Sinek calls it. She's sharing the drive behind her cause, the whole reason her nonprofit exists. And it's already making an impact.
As guests streamed out of the Health Museum, stakeholders stopped to tell Dr. Alanna that they were inspired by her message. Patients were grateful she hadn't given up. Board members were surprised by their impact on her success. Dr. Alanna smiled at each of them. Now that they understand her "big why," they are empowered to make a difference.
Ella Ritchie (left) is the founder of  Stellar Communications Houston, a business communications and book publishing team that brings clarity, quality, and integrity to nonfiction authors, business leaders, nonprofit organizations, and federal government agencies. Connect with the team on LinkedIn, Facebook, or the website for more information.
Alanna F. Bree, M.D., (right) is a board-certified pediatric dermatologist and owner of A Children's House for Pediatric Dermatology, where she specializes in holistic care and effective treatments for skin conditions and birthmarks in infants, children, and teens. She is also the founder and executive director of a nonprofit organization, A Children's House for the Soul, which provides social, emotional, and spiritual support for affected children and families in the Houston area. Connect with the clinic on Facebook and Twitter, or connect with the nonprofit on Facebook, Twitter, and Instagram.
[1] Simon Sinek, "How Great Leaders Inspire Action," TED, https://www.ted.com/talks/simon_sinek_how_great_leaders_inspire_action#t-21349, accessed March 29, 2018.