You wouldn't guess that The Bell Tower on 34th has such an intriguing history.
The wedding and event venue in Houston, Texas, is the epitome of effortless elegance. Inside are Italian archways, 19th century brick from Chicago, marble floors from Turkey, and sweeping stone staircases.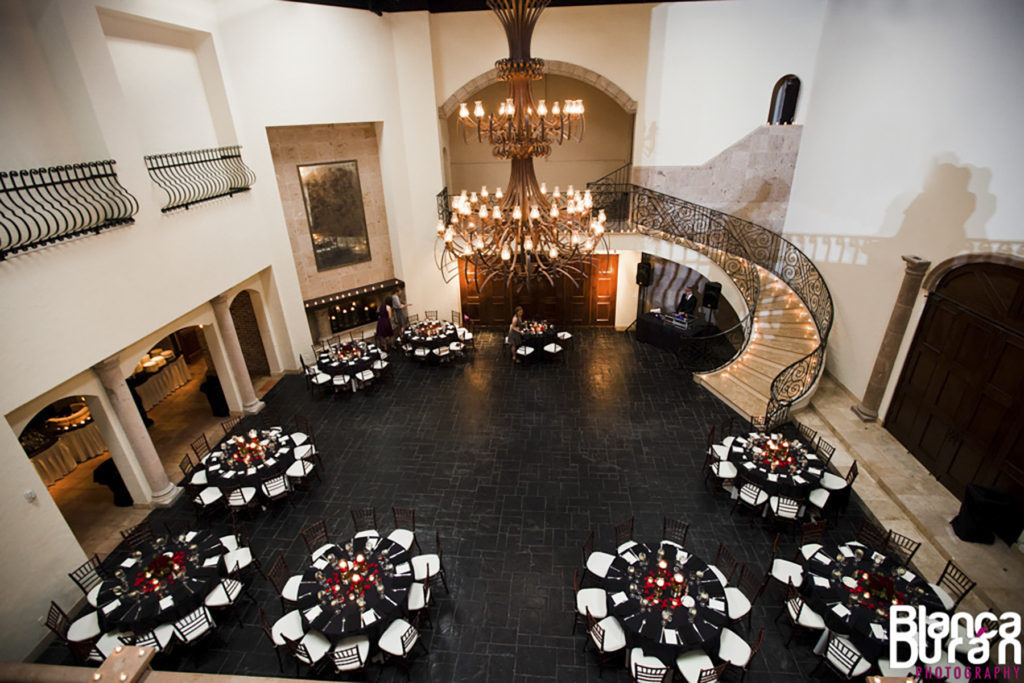 Around the grounds are lush gardens, a 30-foot cascading waterfall, and a classic, 1960s Rolls-Royce.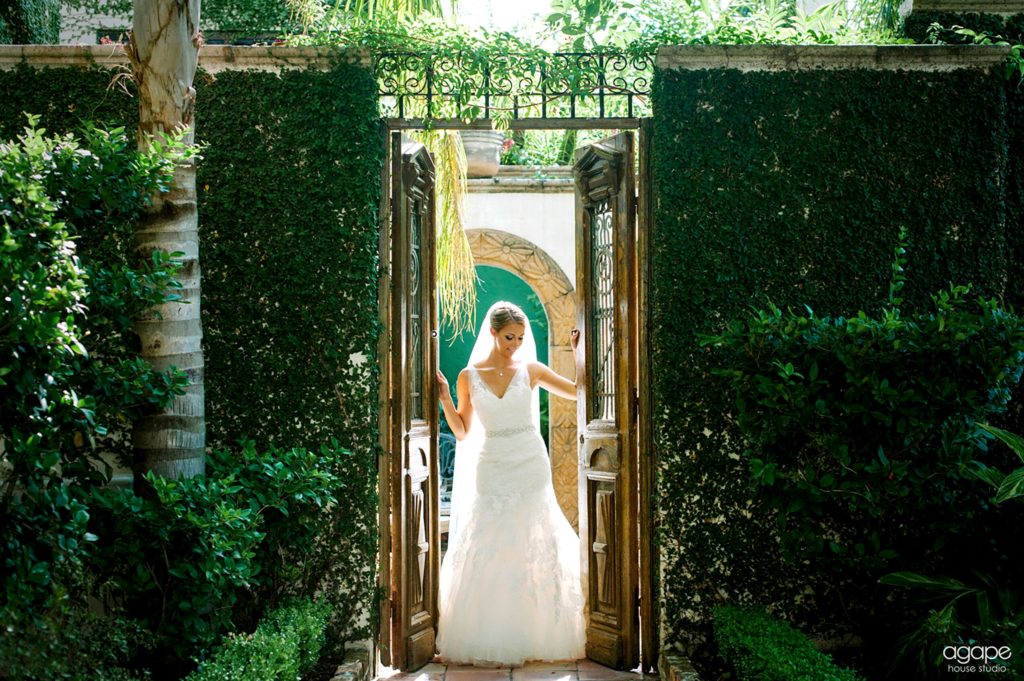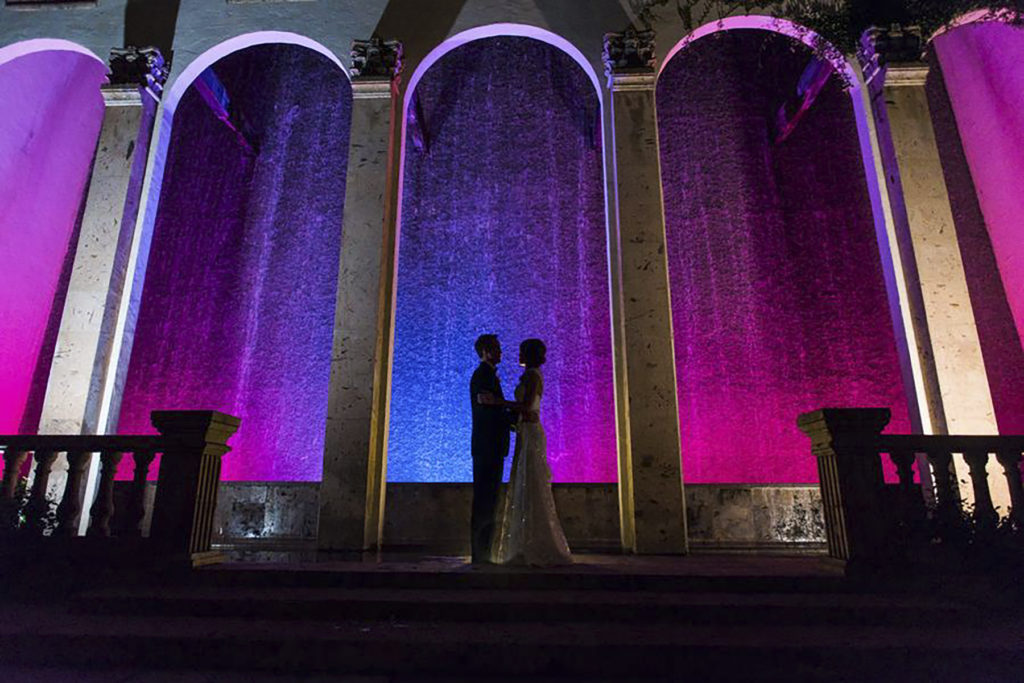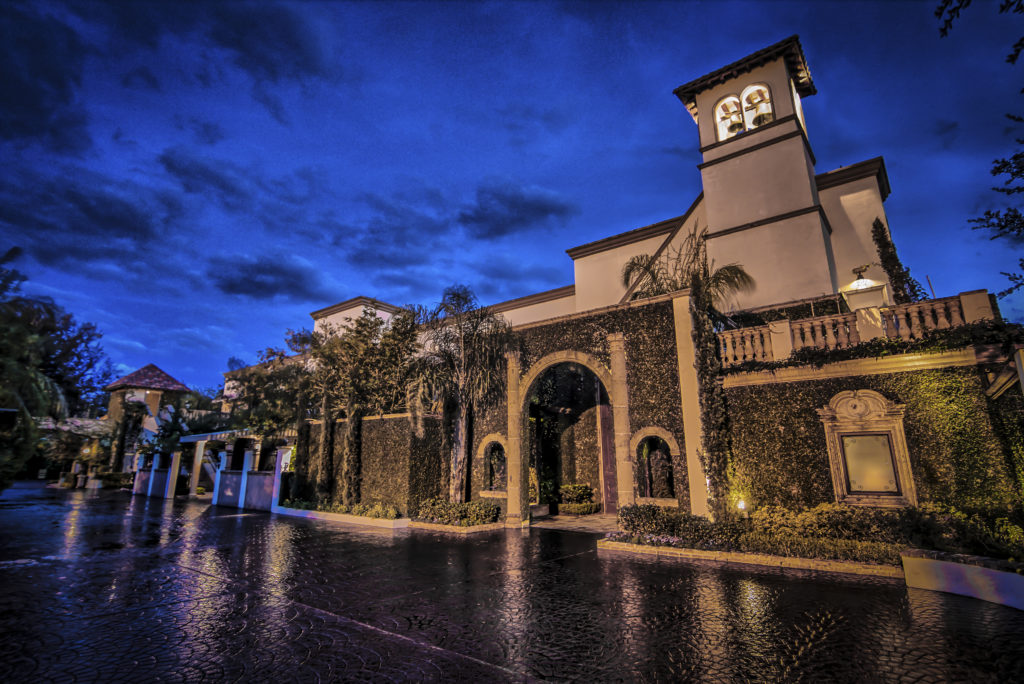 But CEO Roger C. Igo unveils the story behind the venue in Keep On Going. It's a behind-the-scenes look at the history of The Bell Tower on 34th, from pioneering Texans to a disastrous betrayal and, ultimately, Igo's triumphant comeback.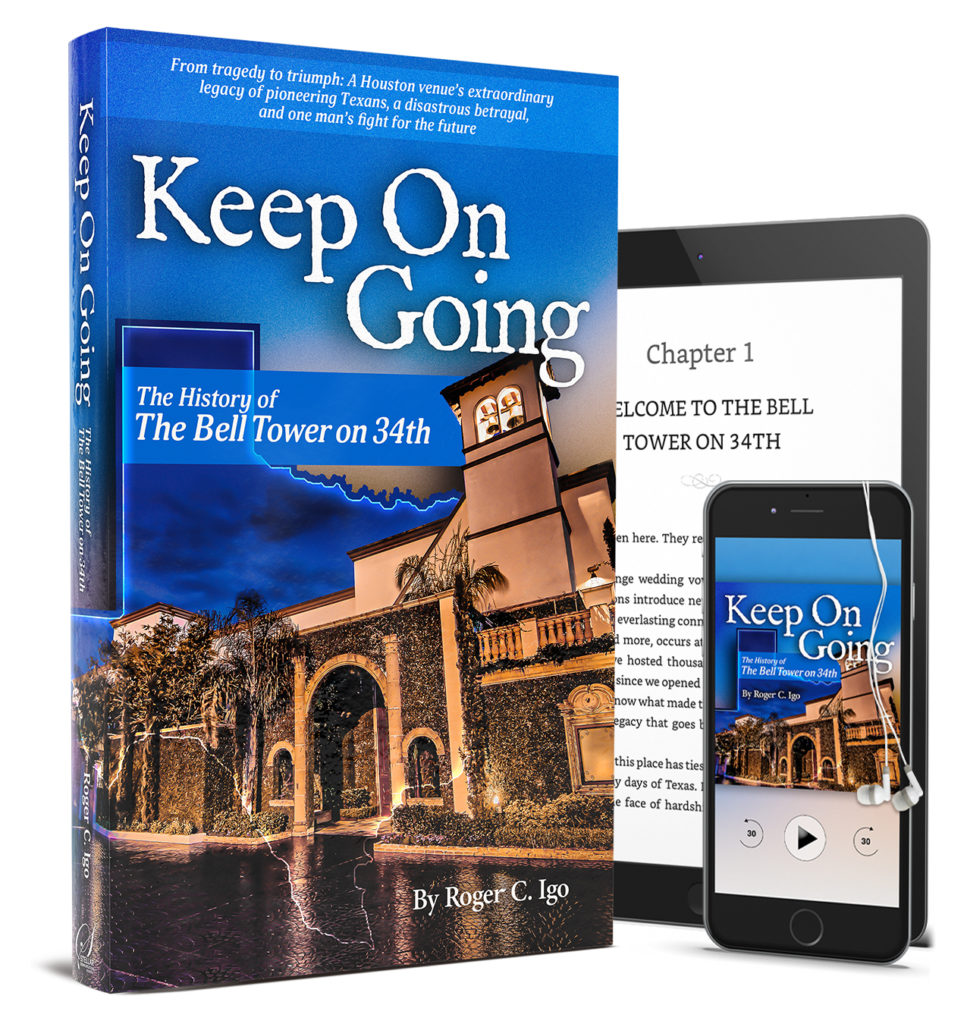 It's full of details only Igo would know. Yet if you listen to the audiobook, you won't hear Igo's voice. You'll hear the voice of Randy Hames.
Hames is a professional narrator. Houstonians may recognize him from his 30 years as Irv Harrigan on KILT-FM's "Hudson & Harrigan Show." He's the perfect voice for a book so rooted in Houston history. He's also the CEO of Edgewater Studios, a recording and audio production facility.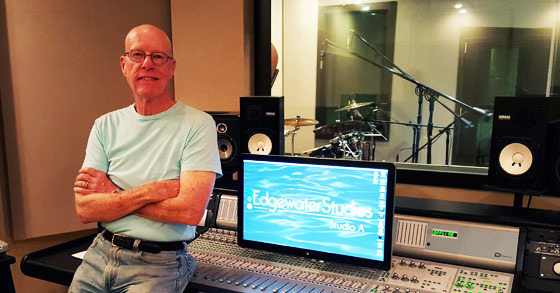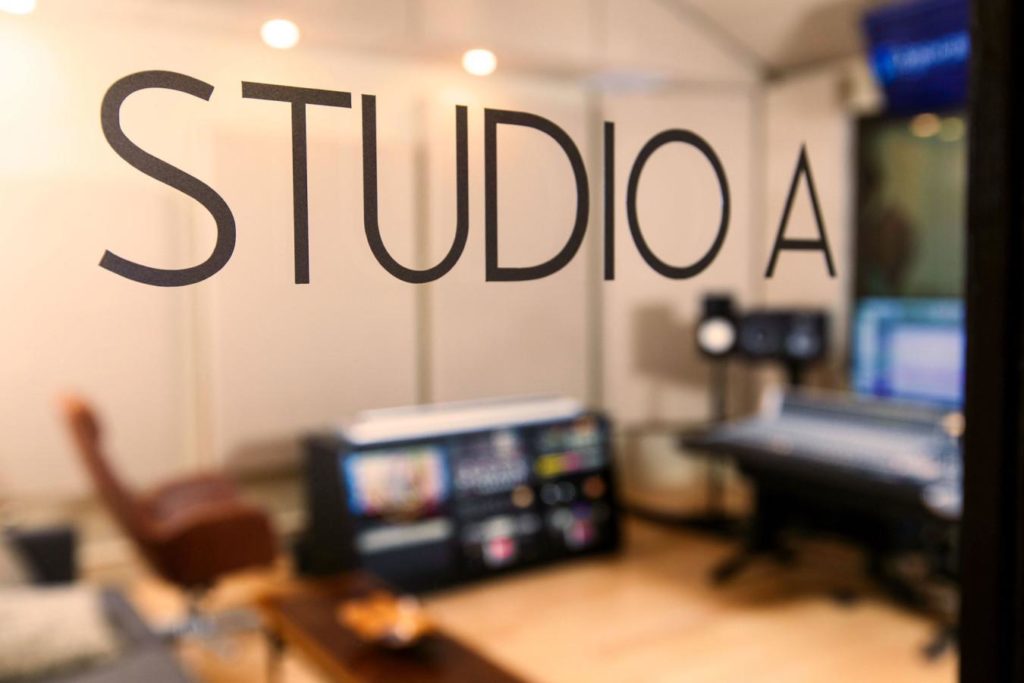 So why didn't Igo narrate Keep On Going himself?
Here are four instances when your voice isn't always best for your book.
When your time is better spent on something else
Recording your own audiobook requires a significant block of time.
An average nonfiction book is about 50,000 to 75,000 words, which creates an audiobook of about 5.5 to 8 hours. But the length of the audiobook doesn't capture the total recording time. Authors can expect to clock double that time recording their audiobooks, about 10 to 16 hours in the studio. That's the additional time needed to take breaks, rest your voice, and do retakes.
In her article in The Atlantic, memoirist Katie Hafner describes the "unexpected agony" of self-recording endless retakes. You're sabotaged at every turn by "a dry mouth that produces 'pops,' fingertips glancing across your jeans, or the teeniest stomach gurgle," she says. "Shift ever so slightly in your chair, and the microphone picks it up. Ditto for sirens, planes, and helicopters. Any of the above requires a retake."
Hiring a professional narrator is the most expeditious way to record an audiobook. It allows you to keep your time focused on your business.
When you want to be cost-efficient
Self-recording your audiobook isn't necessarily cheaper than hiring a narrator.
Hames' rates are $200 to $300 per finished hour of audio, so producing a 10-hour audiobook costs $2,000 to $3,000. That may seem high, but keep in mind that the product is finished. A professional will include voicing, editing, and processing of the final audio product.
In comparison, you may end up spending more dollars by reserving days of studio time or purchasing your own equipment. And that still doesn't include the cost of editing and processing.
When your performance isn't up to par
There's a difference between narrating and performing. While everyone can record a book, not everyone can narrate a book. It's the same reason that not every screenwriter performs in their own plays.
Narration is about bringing your words to life through a great performance. It's a show that involves voice, tone, and inflection. It takes pausing and pacing and breathing. All of these nuances work together to create an engaging experience for the audience.
A good performance is exhausting, according to author John Freeman Gill. In "The Unglamorous Ordeal of Recording Your Own Audiobook," Gill says it's a "long-distance slog during which, paradoxically, it is essential that you sound alert and energetic the entire time."
Hafner says in her article that performing her memoir was also emotionally demanding and painful. "As I read, I cried unexpectedly . . . At points, I thought I might suffocate from the lack of air in that tiny space. As soon as I finished reading a chapter, I snatched off the headphones—as if they were the problem—flung open the heavy door, fanned it for air and took a short break . . ."
This is the primary reason that Igo hired a narrator. He's fascinated with the showmanship of memorable events, especially the behind-the-scenes processes and technologies that create ambiance and accentuate performances. Igo creates cinematic experiences at The Bell Tower on 34th using lighting systems, state-of-the-art sound, and set designs. He wanted the same professional performance for his audiobook.
When the audio quality suffers
Authors – as well as many voice actors and narrators – work from home studios with poor sound isolation and treatment. You may not realize until it's too late that your audiobook sounds amateurish.
An advantage of a narrator with a professional recording studio is quality. A sound studio provides sound control and enhancement techniques and equipment. Plus, there will be on-staff producers, editors, and engineers to ensure the best product. It takes a village to make a great audiobook – and it's worth it.
Conclusion
The decision on whether you self-record an audiobook or hire a narrator depends on many factors. Consider your time and budget. Compare your performance capabilities and quality to that of a professional. And know that – whichever you decide – there's nothing like hearing your story come to life.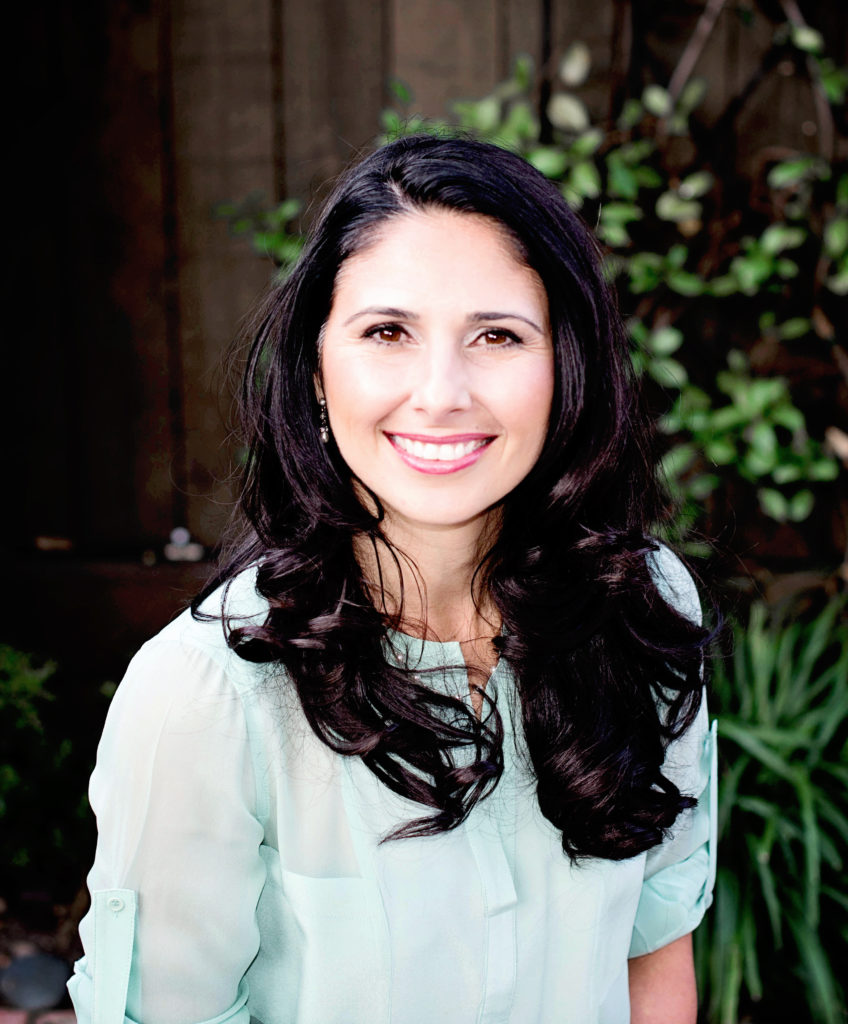 Ella Ritchie is the founder of Stellar Communications Houston, a nonfiction book publishing and business communications team that works with nonfiction authors, business leaders, and federal government agencies. Connect with her on LinkedIn, read the blog, or find out more on the website.

Roger Igo is president and CEO of The Bell Tower on 34th, a wedding and events venue in Houston, Texas. A former Council Cabinet member of the World Affairs Council of Houston, graduate of CEO Space International, and alumnus of the Disney Institute, Igo is devoted to sharing the lessons he has learned during his career. Contact him at Roger@KeepOnGoing.org to schedule a speaking engagement for your company, leadership course, professional group, or nonprofit organization.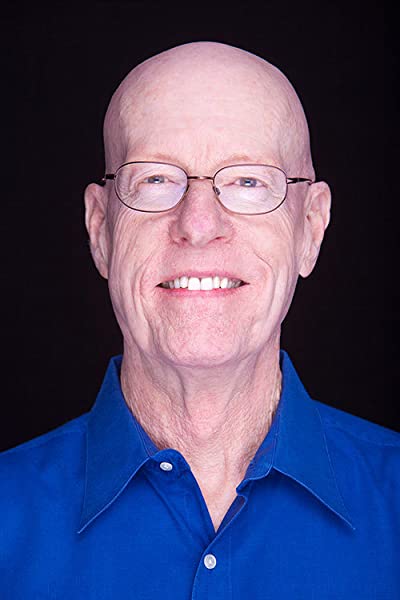 Randy Hames is a Billboard-Award-winning professional voiceover artist, narrator, voice actor, and broadcaster. He is the author of Houston's Morning Show: The True Story of Hudson & Harrigan. Hames is also the CEO of Edgewater Studios, a recording and audio production facility in Houston, Texas. Visit him at RandyHames.com to schedule voiceover services, audiobook narration, or hands-on instruction in voice acting.