This week we're celebrating the release of the second book in Brad Goad's Easter Devotional Series, The Morning He Was Tried. The trilogy follows Jesus' journey from the Garden of Gethsemane to the grave to prepare the hearts of Christians for Easter.
(You might remember the release of the first book in the series, The Night He Was Betrayed. I had talked with the pastor last year about what to do when your book marketing feels like you're bragging.)
This time, we have double the reason to celebrate. Not only is his second book unveiled, but its release will stir renewed interest in Brad's first book.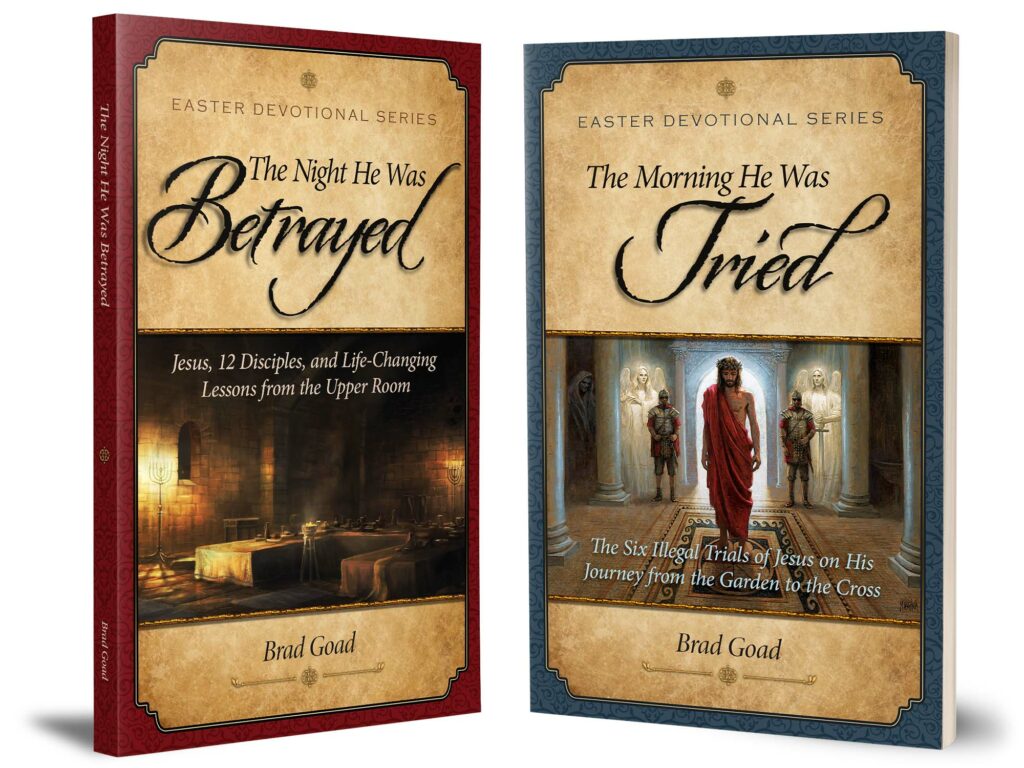 That's the marketing advantage of a nonfiction book series. If readers like your first book, they're more likely to buy all the books in your series. It takes the same effort to sell a standalone book as it does the first book of a series, but you have the potential for a greater return on investment from a series.
Publishing your nonfiction as a series begins with an idea that naturally divides into multiple books. Brad's idea was a perfect fit because it was based on a three-week pre-Easter Bible study presentation.
With your idea in place, here are four ways to optimize your series.
Select a savvy series title.
Did you know that a series allows another title? You can title and subtitle each book, and you can also title the entire series. 
A great example is the Chicken Soup for the Soul series. Each book has a unique title, such Chicken Soup for the Kid's Soul, Chicken Soup for the Couple's Soul, and Chicken Soup for the Pet Lover's Soul. But each of the 275 titles shares the same popular series name, boosting its potential for individual success.
A series title is an exciting opportunity to appeal to your target audience. In addition to the keywords in your title and subtitle, your series title can contain more words that connect to your ideal readers. Brad's trilogy is titled Easter Devotional Series so readers searching online for Easter devotionals can find his collection.
Brand your series look.
It's not unusual for authors to need some time to gain a strong sense of their brand. That's why I typically wait until later in the publishing process to finalize imprint names, cover copy, and cover designs. 
But Brad knew right away what his series was about. He was ready with a vision that captured an ancient setting and a reverent tone, both fitting for a study about Jesus' death and resurrection. His book covers and interiors share the same design approach for a cohesive, recognizable look across the series. Each book still has a unique title, color, and artwork to showcase its individualism.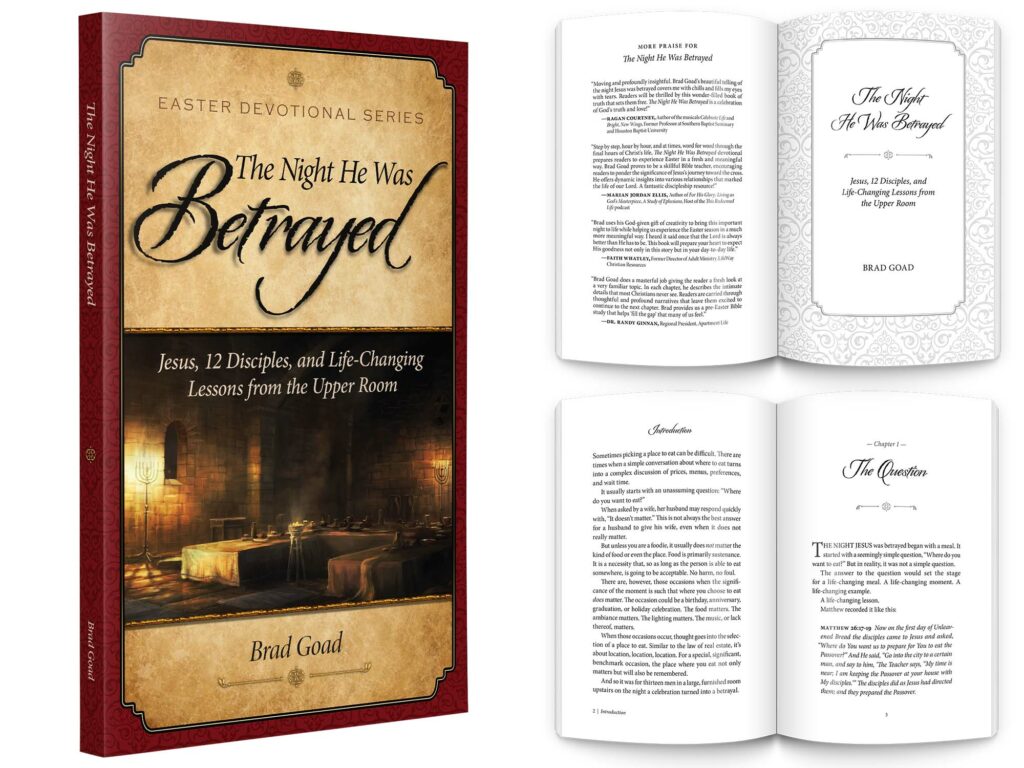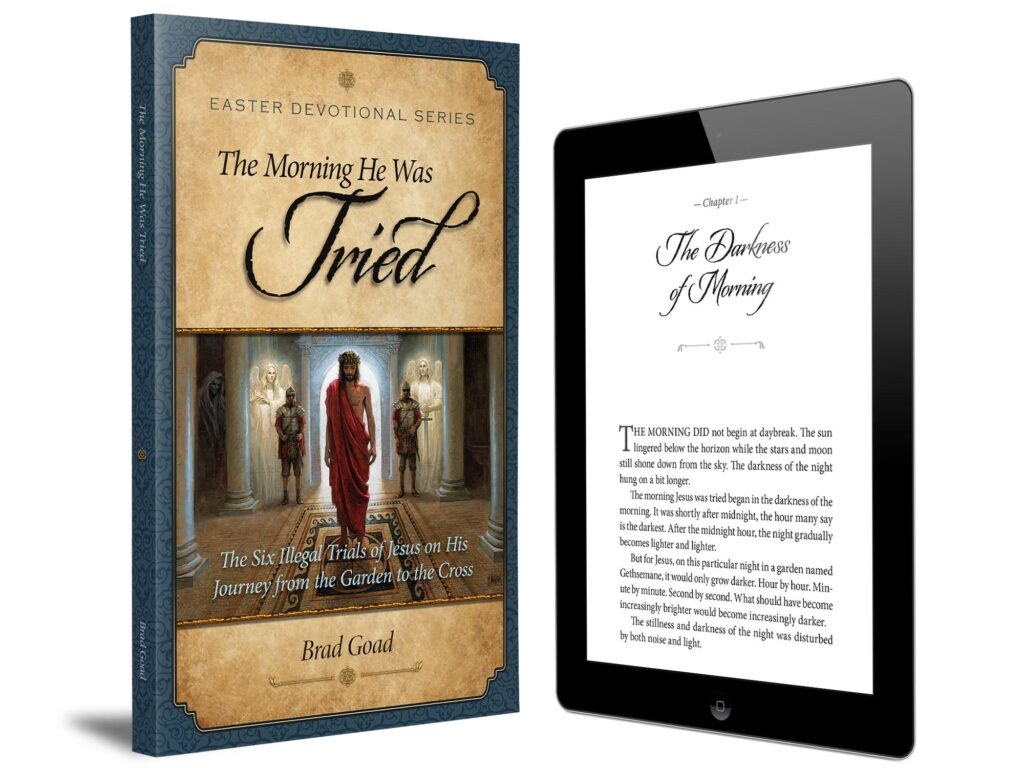 Update previous books in the series.
When a new book is published in a series, return to your previous books to update their promotional pages. That's your best chance to keep readers moving through your collection. 
With the release of Brad's second book, The Morning He Was Tried, we touched up the promotional pages in the front and back of Brad's first book. The aim is to inspire his audience to make the next purchase and keep reading.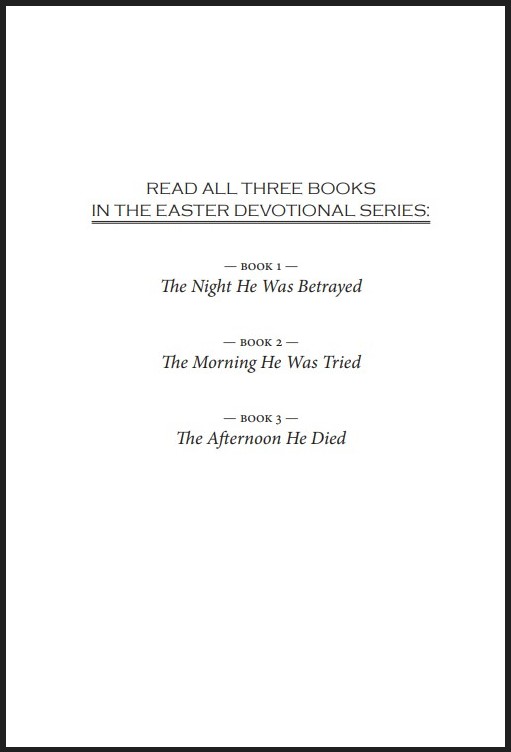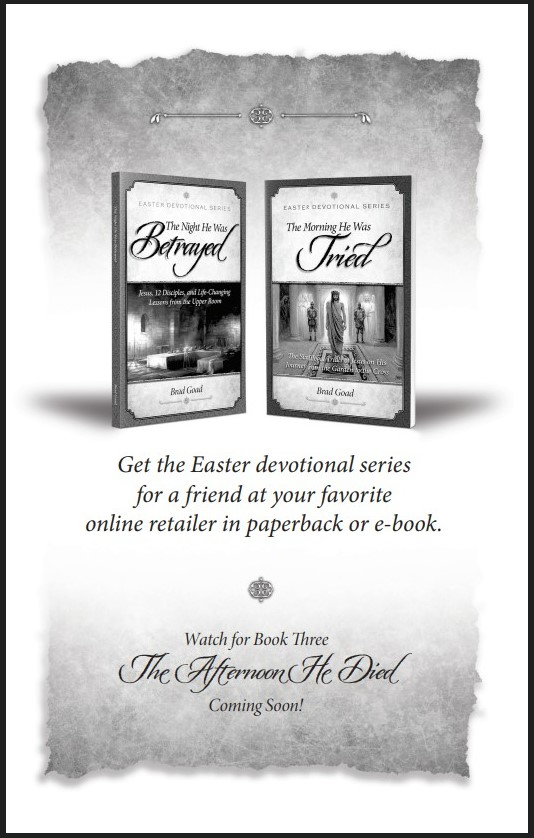 Connect your series online.
Amazon makes it easy to present your book collection online. In addition to a retail page for each book, it provides a retail page showing your entire series. 
Brad's readers are directed to his series page to make their next purchase, wherever they are in the series. His readers are also directed to leave reviews on the series page. When they see that Brad has established a professional, organized study, readers develop trust with the author and will follow Brad through the Easter Devotional Series.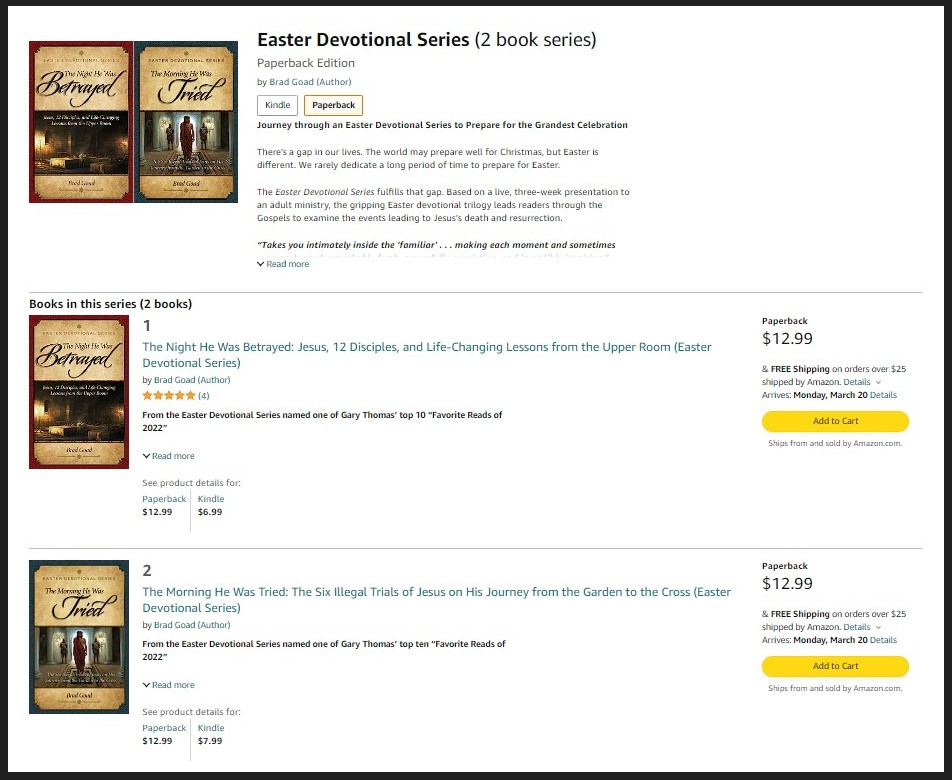 It takes a lot of thought and effort to produce one book, let alone a series – but your marketing efforts can reap a bigger reward! Congratulations on your second book release, Brad!