I went to a salon recently for an overdue haircut. A cheerful neon sign greeted me from behind the front desk: "Look good. Feel good. Shine!" 
An hour later, I breezed out the door with freshly-snipped hair and a bright smile. I did look and feel good. It's amazing how a little update can go a long way to feeling refreshed.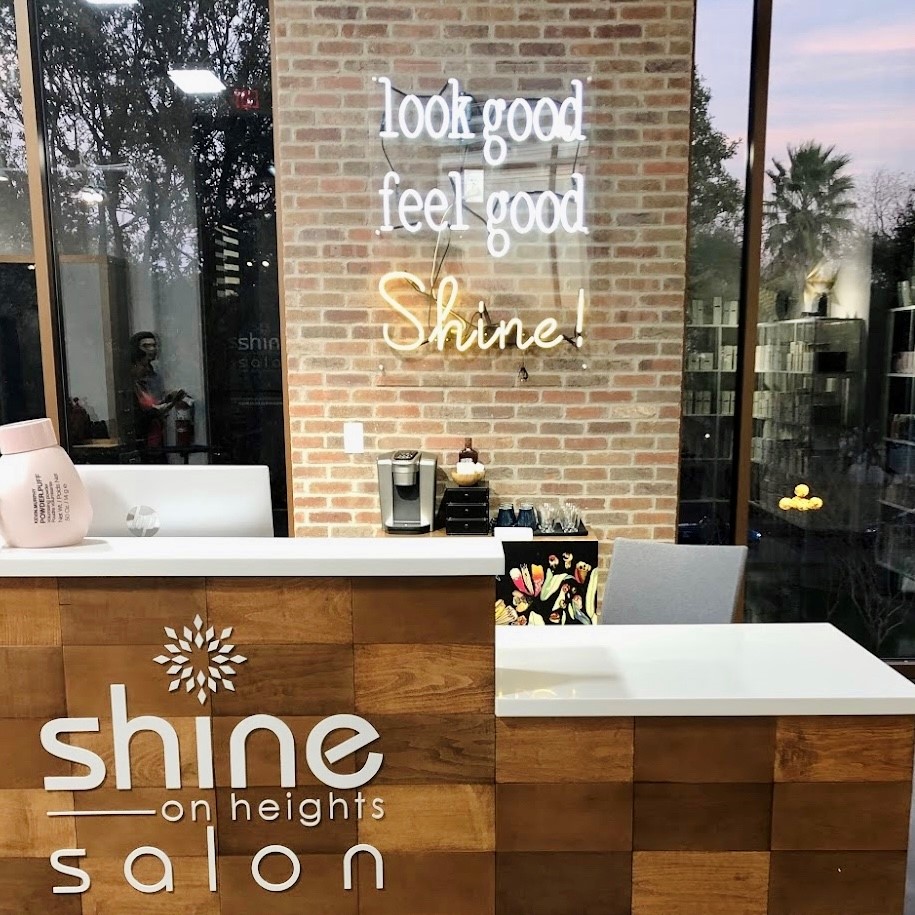 The same is true for our books and businesses. 
That's why we couldn't wait to get our hands on Career Change Guide by career expert Michael Schoettle. It's a values-based approach to winning a great job at the right organization. It was getting sleepy results on Amazon, so Michael wanted to revive his book. 
We're thrilled with the new look!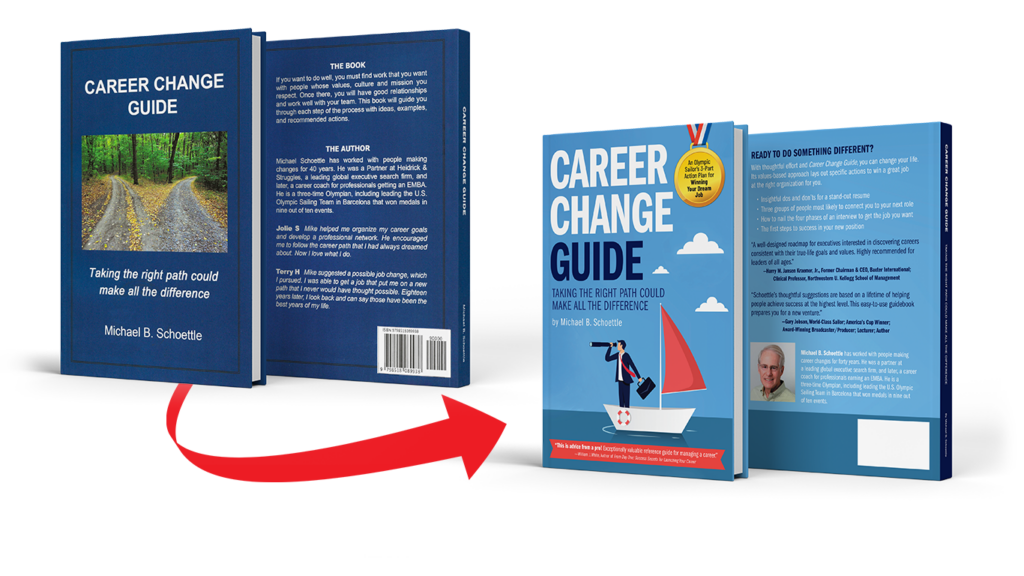 Want four tips for refreshing your nonfiction book?
1. Redesign your front cover.
Your front cover is critical because it makes the first impression on your readers. It can make or break your sales.
Look at other covers in your genre to get a feel for what appeals to your target readers. What colors are most frequently used? What feelings are invoked? Our cover designer researched Michael's target market to create a fresh design within the norms of the genre.
Then look at yourself. What unique qualities as an author can be reflected in your cover? We were pretty impressed when we found out Michael was an Olympic medalist in sailing. That's the winning vibe we wanted to inspire in his readers. 
Finally, round up some target readers for honest feedback on your design samples. Which designs do they like best and why? We knew we'd landed on our favorite design for Career Change Guide when a target reader said it reminded him of The Economist.
Quick word of warning: You may not be able to change everything about your cover. Michael's subtitle was a missed opportunity for keywords, but changing this fundamental element would've required adding a new version of his book to Amazon. There were already older versions of his book in circulation, and it would've confused readers, so we left the subtitle as is. Sometimes you need to cut your losses and make the most of the opportunities at hand.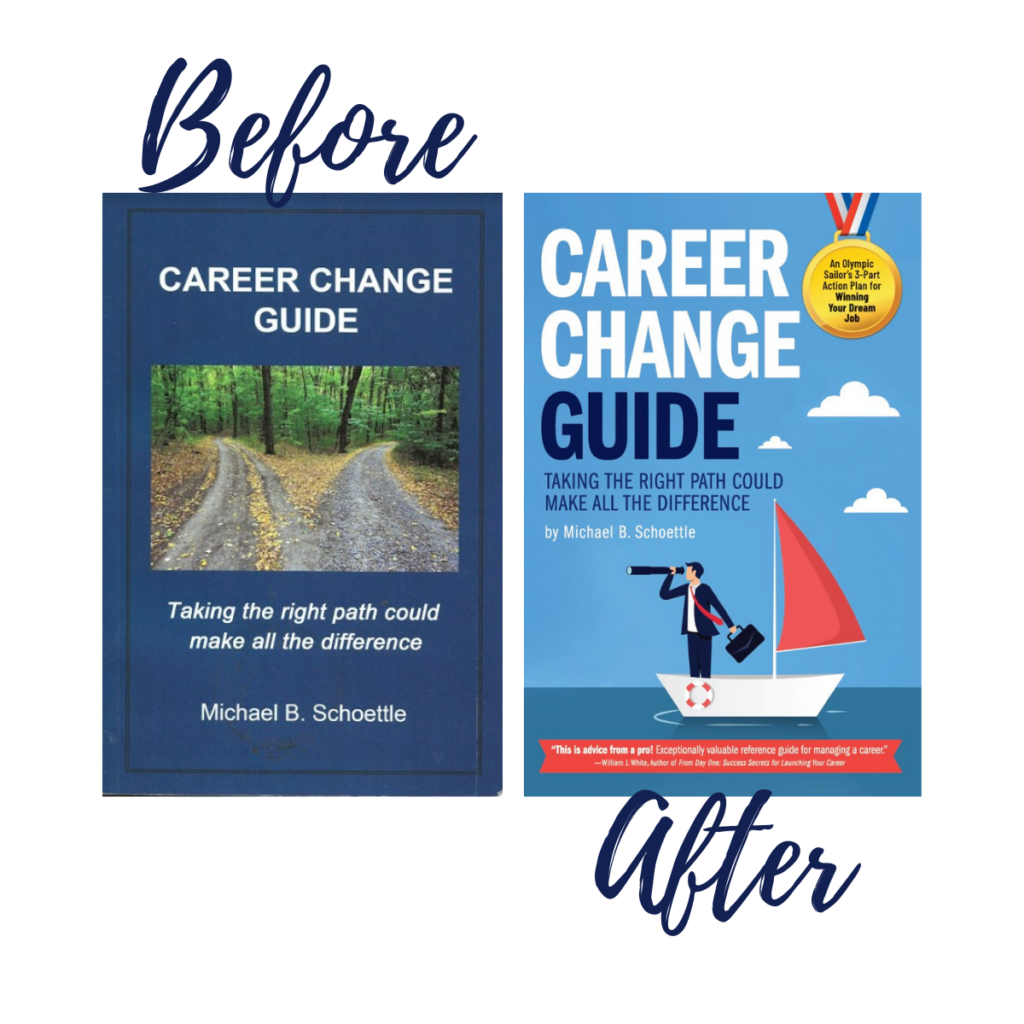 2. Reshape your back cover.
Your front cover may get your foot in the door with readers, but your back cover is where they decide if your book is right for them. You have limited space to persuade them to buy.
Begin with a compelling pitch. Michael's winning approach was summed up with a concise hook and synopsis. 
Then share the top reader benefits. Make a bulleted list of three to five points your readers can skim easily. Michael's best takeaways were whittled to four points.
Take the time to build trust. Michael asked for endorsements from influential people in his fields, including a leading business executive, a published professor, and a renowned sailor. He established his own experience and credentials in a brief bio. 
When you use design touches to shape these marketing pieces, your back cover presents your value and packs a punch.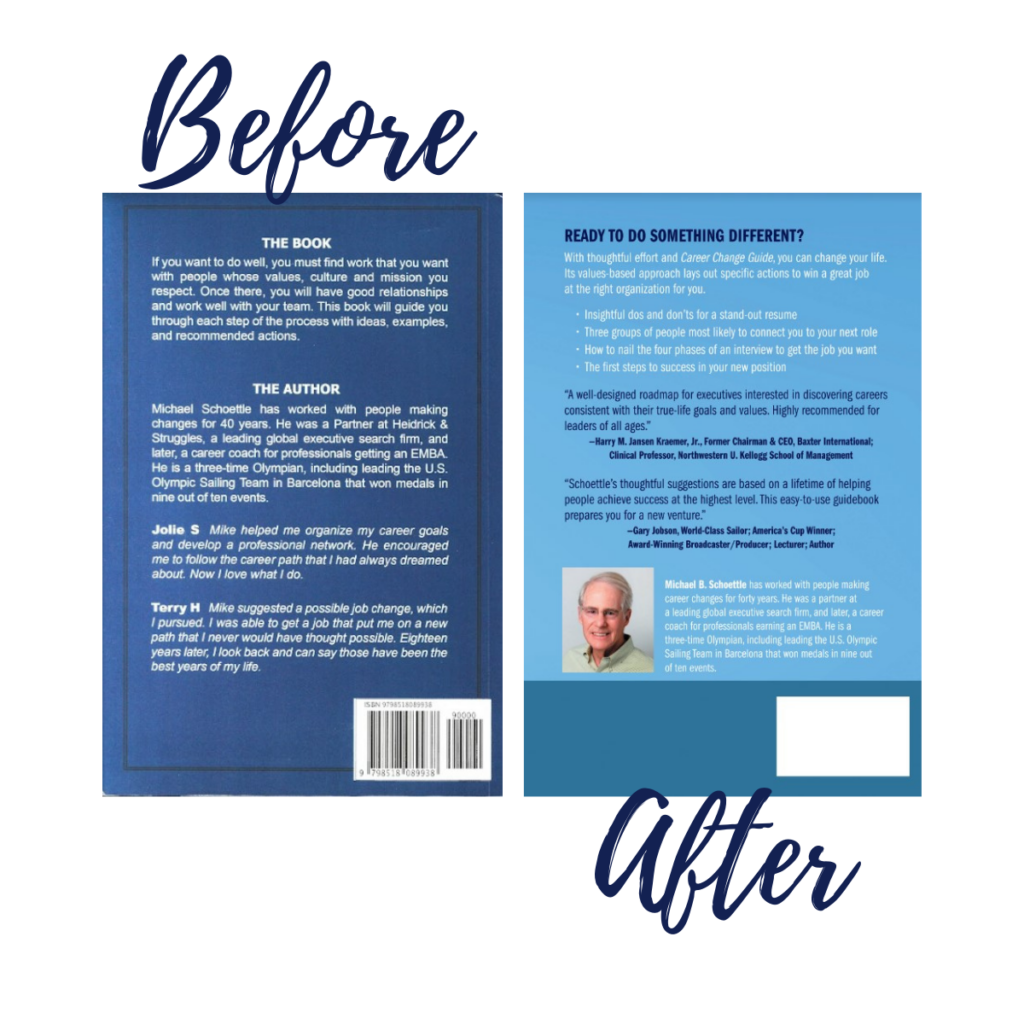 3. Revamp your other marketing materials.
A book redesign is a great time to refresh your other materials. Be sure the rest of your book materials align with the new look and message of your new cover. 
Michael reevaluated his front matter and back matter, including rewriting his Introduction and considering a lead magnet. His retail pages were updated on Amazon and Barnes & Noble. Now we're reassessing his website with his website developer and sharpening his landing page.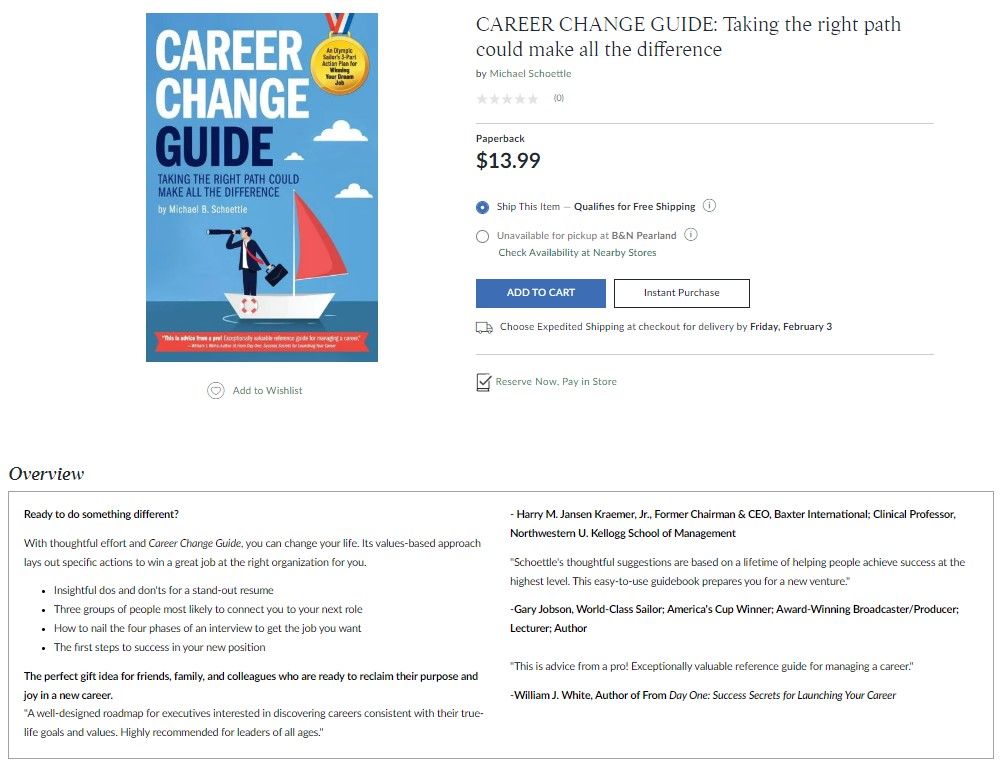 4. Reenergize your book marketing campaign.
When you update your look, your book might get temporarily bumped to the top of the pile of online competitors. After its cover redesign, Career Change Guide climbed to the top three in Amazon results.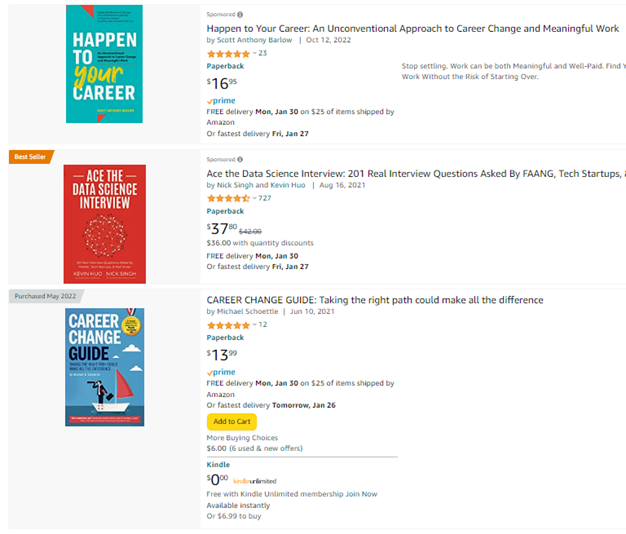 That's the perfect time to breathe new life into your book marketing campaign. Announce your new look in your email newsletter. Reveal your updated cover on social media. Inspire readers to consider your book as a gift idea. Look at how you can partner with businesses and nonprofits in new ways. Reach out to media leads with your refined message. Consider renewing your online ads.
Michael has a new pep in his step – and Career Change Guide is ready to shine!