My aunt recently became the proud owner of a FitBit. When she invited me for dinner a couple of weeks ago, she held up her wrist and beamed at her new fitness tracker. 
"Nearly to my goal of ten thousand steps!" she said. 
I watched with amusement as she bustled back and forth – and back and forth again – between the kitchen and dining room. I wondered how many steps she accumulated with each trip.
Lots of steps may work in the fitness world, but they're not usually a happy win anywhere else, including in publishing. There are hundreds of big and small decisions that make the publishing process confusing for self-published authors. At their core, though, each step serves one of five purposes in publishing.
Here are the five steps of the book publishing process.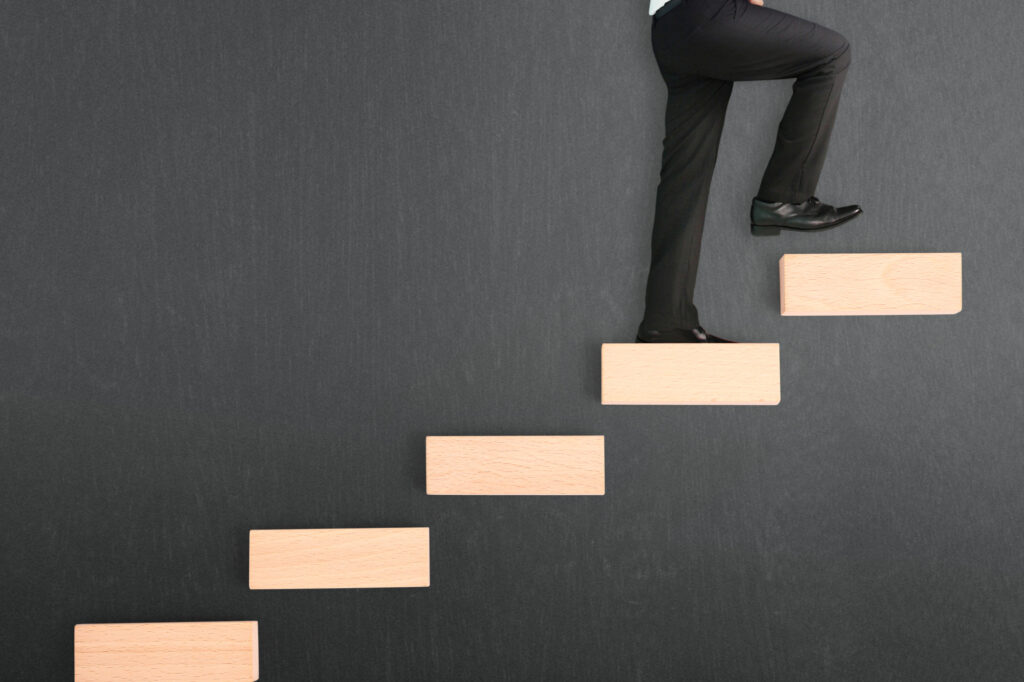 Book Publishing Step 1: Materials Development
The first step is about developing your materials to their best form. Your materials include both your written content and images.
This step is the most challenging. Statistics say that out of 1,000 people who set out to write a book, only 30 actually do it. And it's because of this step. 
"It's not just about sitting down and writing. It's also thinking about how your story should be written," says ghostwriter Judy Lane Boyer. "Like any other worthy enterprise, publishing a book takes work and investment." 
That's why I encourage the help of a publisher, ghostwriter, or book coach in writing your content. Their singular focus is to get you to complete your manuscript. Accountability is everything. (Here's how one author tried using the embarrassment of public accountability to finish his draft.)
Once your story is down on paper, it undergoes a refining process: 
Developmental editing looks at the big picture. It enhances organization, flow, pacing, chapter titles, and marketability. I

love

developmental editing because it ensures a buzz-worthy book. 

Line editing and copy editing are tasks we often perform at the same time. It's where an editor fine-tunes your manuscript chapter by chapter and line by line. It may involve sentence and paragraph structure, transitions, clarity, repetitiveness, vocabulary level, grammar, and punctuation.

Proofreading makes sure every word and punctuation mark is perfect. We use both AI tools and human proofreaders to comb the manuscript meticulously. 

Images and captions are selected and organized. You might scan photos, work with an illustrator, or request permission to use others' images. (

Here are all six ways to publish images in your book.

)
Materials Development can feel like a mountain to climb. But each level is necessary to get your content into its best form. And you'll love the view from the top!
Book Publishing Step 2: Graphic Design
The second step is about the visual elements of a book. Book design captures an author's purpose and improves the reader's experience through aspects like layout, typography, and cover design. 
This step is the most fun. After toiling over your manuscript, it's exciting to watch your words come to life in the hands of a capable designer. 
Some authors opt for DIY covers, but a pro who understands best practices is worth every penny, including knowing the power of simplicity.
"Very often, authors want to use an array of photos on their cover. While that can work, it can be too busy. The heart of their story gets muddled," says book designer Jamie Tipton. 
Her advice? "Keep it simple. Find a single, compelling image that represents a key part of the book. The goal is to elicit an emotional response from the reader, to evoke enough curiosity to open the book to read more. It can take a little bit of trust to allow that simplicity the space it needs to create impact."
But don't be fooled by the simplicity. Behind the scenes, a lot of effort goes into a winning design. There are technical aspects like printing specifications and client branding. There's research on market trends for the target audience. And there's lots of talk about an author's purpose and a book's unique value.
When it all comes together, that's when design magic happens.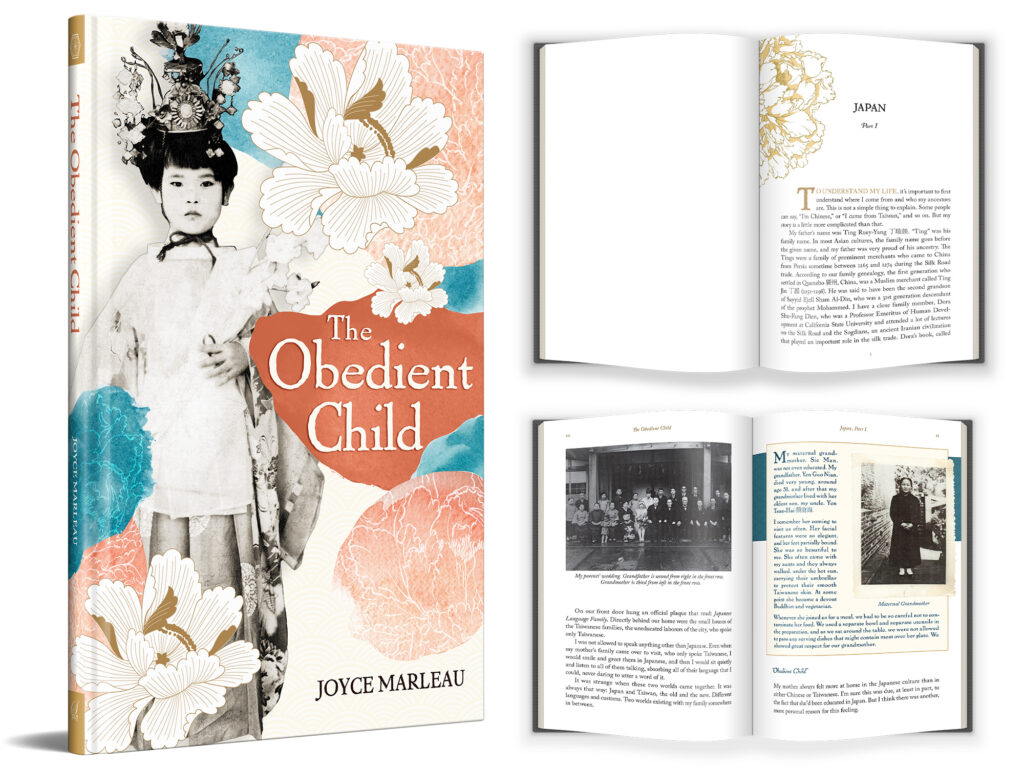 Book Publishing Step 3: Printing
Printing is the process of finally getting your materials into book form. It involves details like paper type, binding, trim size, and cover finish.
This step can be the most emotional. The first time I held my family history coffee table book in my hands, I sank to the floor and cried in joy and relief. It's an indescribable feeling to see your project come to fruition. (Read three lessons from my family history project.)
There are two types of printers: offset printing and printing on demand. Each accomplishes a different purpose:
An offset printer is great for quality. It can get costly because it's a custom process that offers unlimited creative options. You can choose from an exciting array of book sizes, paper stocks, bindings, and finishing touches. After feeling the silky 100# paper, one client called it the "Cadillac" of printers. It's best for large print runs or luxe coffee-table books. This is the printer I used for my family history coffee-table book.

An on-demand printer is great because it's truly "on demand." It allows you to order copies as needed, whether it's 1 or 1,000. The quality and creative options fall short of an offset printer – for example, the automated process restricts paper quality and limits trim sizes. But the ability to print any number of books with no upfront cost has transformed the publishing industry. This type of printer is best for self-published authors who want a wide audience.
Some authors use both printers!
For example, we used an offset printer for John R. Gammino's autobiographical love story, The Love We Knew. He wanted an elegant keepsake for his inner circle of family and friends. And we also used an on-demand printer. He wanted an affordable way to produce his book so that a wider audience could benefit from his story of unconditional love and lasting resilience. (Read why we also used a third printer for John's nonfiction.)
The best printer for your book depends on your goals and vision. 
Book Publishing Step 4: Distribution
This step is about getting your book into the hands of readers. It enables worldwide accessibility.
Book distribution is a complex system that involves distributors, retailers, ISBNs, metadata, and pricing. It may also involve marketing copy, copyright registration, and library cataloging data.
It is now possible for self-published authors to handle this step through print-on-demand technology. Gone are the days when authors relied on traditional publishers as gatekeepers who invested heavily in inventory. 
On-demand technology has changed the game because it allows self-published authors to distribute books independently. You can fulfill orders globally without inventory and without lifting a finger. Incredible!
That's why I consider this step the most empowering.
Distribution allows ease, wider reach, and professionalism. Your book becomes searchable and available to new readers you wouldn't otherwise reach.
And if you hope to reach a family member, friend, or colleague who wants the book but cannot purchase one directly from you, then clicking on Amazon makes it easy for both of you. You don't have to fuss with shipping or sales tax. Amazon handles all of that for you. 
(With all the benefits, why wouldn't an author take advantage of it? Here's why some authors choose not to distribute their books.)
Today, self-published books are available alongside traditionally published books at online retailers. Thanks to new technology, self-published books are distributed to more than 40,000 retailers, libraries, schools, and universities worldwide.
Book Publishing Step 5: Marketing & Public Relations
This step is about the activities it takes to sell books. It involves strategy, planning, and implementing book marketing and PR efforts.
This step feels like a bit of everything. Surprising, disappointing, exciting, uncomfortable – you can fill in the blank depending on the week.
That's because many authors are surprised to discover that their book release is not the end. It's a milestone. The biggest one, to be sure, but still a milestone. Selling books begins with your manuscript and takes steady effort over the lifetime of your book. You're competing in a saturated market, so making a dent takes a consistent, coordinated approach.
You might invest in your learning or enlist the help of a book marketing team. Either way, selling books begins with understanding the book marketing landscape. You can identify the possibilities and map a clear action plan. 
A book marketing and PR plan coordinates many aspects of selling books:
Setting your foundation: Adopt the right mindset, define your marketing goals and calls to action, identify your circle of influence, find your niche market and target audience, and position your brand.

Reaching your circle of influence: Collect endorsements and reviews, nurture a book launch team, and plan book events.

Preparing your online presence: Drive website traffic, grow an email list, establish thought leadership on social media, engage with online groups, and run ad campaigns.

Navigating media: Identify relevant news outlets, send pitch letters, coordinate book materials, and schedule interviews.

Keeping the momentum: Invite speaking engagements, win book awards, commit to content marketing, and develop multiple income streams.
One piece of advice from social media strategist Kuierra Swift? Be open-minded.
She says, "Clients often ask, 'Do I need to be on video?' Of course, the answer is no. But people crave connection, and showing up on video opens that door. It's the shortest route to building authority and gaining trust – two important factors when selling products or services online."
So start with your strengths – and then stretch yourself into new territory. Along the way, keep in mind the fundamental purpose of your book. Each reader, each review, and each sale is a testament that your message is impacting the world around you.
Conclusion
Book publishing is an exciting, rewarding journey. With a trustworthy guide, you can navigate the five steps of the book publishing process: Materials Development, Graphic Design, Printing, Distribution, and Marketing & PR. 
Do you know an aspiring author who has questions about the publishing process? Share my upcoming webinar next Tuesday, July 18, 2023, "The 5 Book Publishing Steps Explained," hosted by ghostwriter Judy Lane Boyer. Register here on LinkedIn or here on Facebook. I'll be there to answer all your burning questions!